---

New Full Length Film Releases
TROUBLEfilms releases about one full length adult film a month exclusively through our website sepcialising in queer porn, porn with trans men and trans women, lesbian BDSM, and super hot hardcore strap on porn. We even have clips for sale, which you can download and keep for yourself.
East Bay Brats 4
The femme 4 femme queer BDSM series continues with a fourth volume that's all about testing limits and getting revenge after Mistress Lita returns from a long time away at the dungeon. What she sees does not please her – Courtney and Ruby have tried to take over, and Nova's aching to become the next supreme mistress of the fuck club! Lita's not having it, and enacts her revenge on each of the brats accordingly.
Format: MP4
Starring: Courtney Trouble, Lita Lecherous, Chelsea Poe, Ruby Riots, and Nova Sky
A Virtual Adult Video Store full of downloadable versions of all of your favorite TROUBLEfilms DVDs and new releases.
Shop Now
New TROUBLEfilms Clips For Sale
What People Are Saying About Our Films
Inclusive of trans women, non-binary lesbian-adjacent identities, and gender-fluid femmes, our lesbian content is top notch – and as we say, "we stray from gay for pay…" though at the end of the day, we do just love to play. there' plenty of queer fantasies on TROUBLEfilms made by ALL KINDS of queers, sex workers, and artists. There's just not only one way to be queer!
---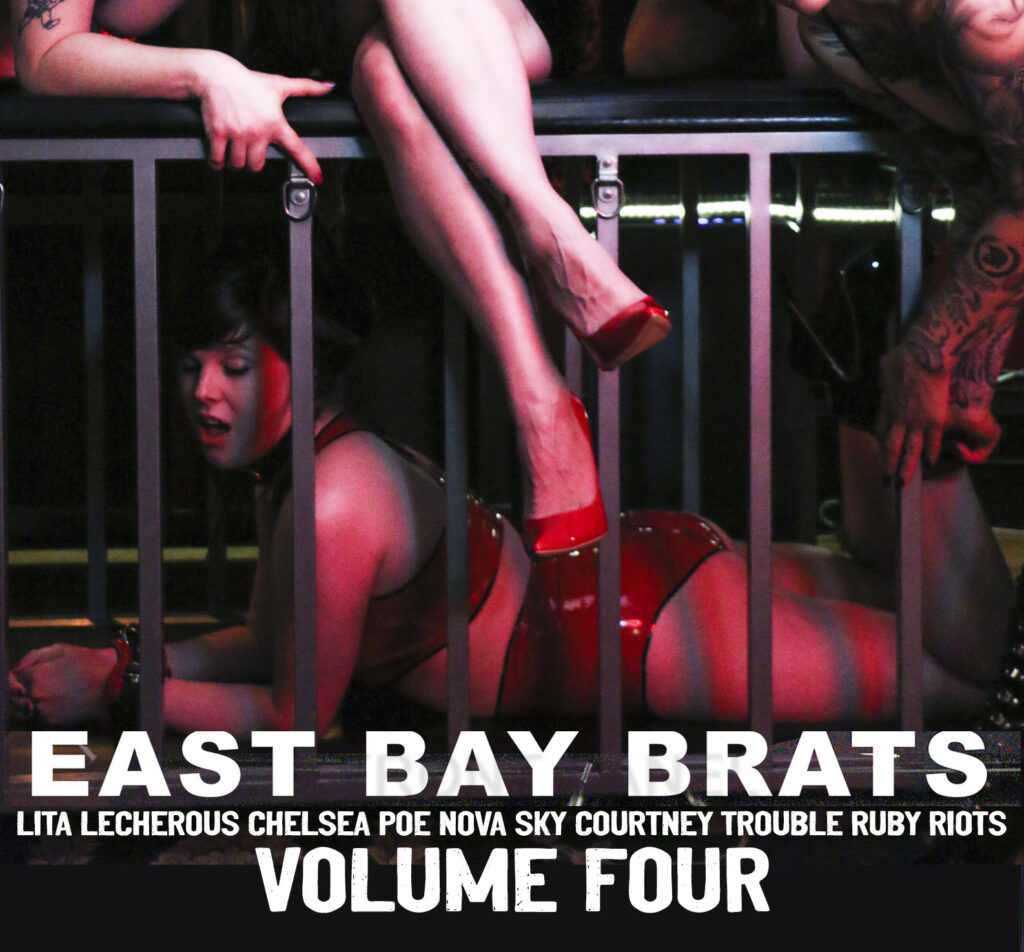 Shop now TROUBLEfilms rang in the new year with a brand new film, East Bay Brats 4, starring Courtney Trouble, Chelsea Poe, Lita Lecherous, Ruby Riots, and Nova Sky. East Bay Brats 4 brings the kinky and queer BDSM series back with a vengeance. The 58-minute long film is available exclusively through troublefilms.com, you can…
---
We are aware that access to trans-affirming porn made by trans and queer people is crucial for so many of you, so we make it a point to charge SLIDING SCALE – an expanded pricing option that allows you to Pay What You Can, without losing access to any of our awesome membership perks: videos from QueerPorn.TV, photos and videos from NoFauxxx.Com, and the secret world of the "private porn star" and underground sex artist Courtney Trouble over at XXXCT. We have so much to show you, and having you as a member is more important than getting full price. Please stay in touch if you need an alternate to memberships or shopping from our store – as long as you are a legal adult, we are happy to work out some kind of discount for those in our LGBTQ2AI+ community. XOXO TROUBLEfilms
---