A TROUBLEfilms VIP membership gets you full access to the entire TROUBLEfilms network, showcasing the best of trans porn, lesbian porn, plus size porn, and the expressive queer porn that put Courtney Trouble on the map as one of the industry's most innovative and influential porn directors and performers. One Password gets them all!
Don't Get Left Out of Another Incredible Update!


We are aware that access to trans-affirming porn made by trans and queer people is crucial for so many of you, so we make it a point to charge SLIDING SCALE – an expanded pricing option that allows you to Pay What You Can, without losing access to any of our awesome membership perks: videos from QueerPorn.TV, photos and videos from NoFauxxx.Com, and the secret world of the "private porn star" and underground sex artist Courtney Trouble over at XXXCT. We have so much to show you, and having you as a member is more important than getting full price. Please stay in touch if you need an alternate to memberships or shopping from our store – as long as you are a legal adult, we are happy to work out some kind of discount for those in our LGBTQ2AI+ community. XOXO TROUBLEfilms
Join The TROUBLEfilms Fan Club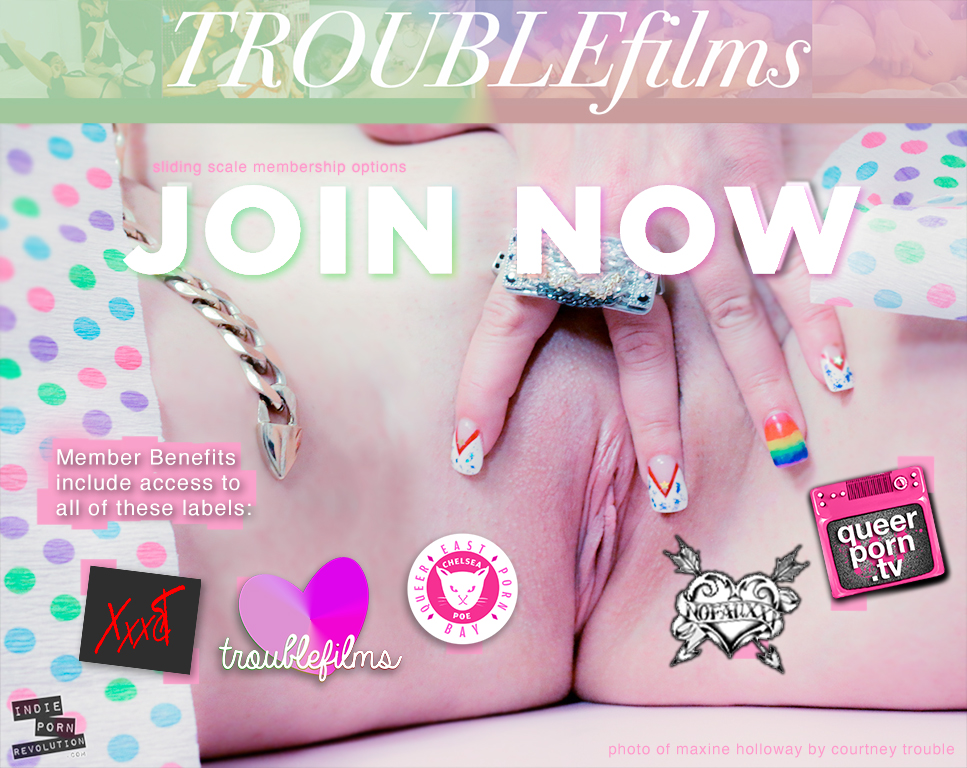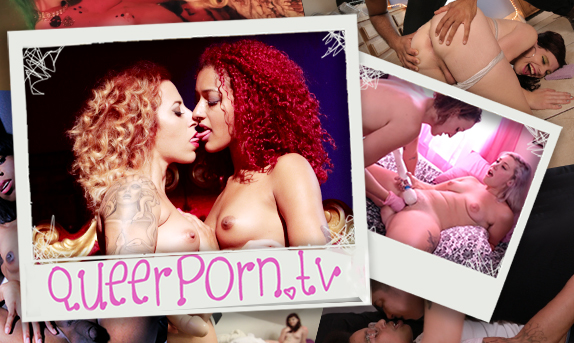 QueerPorn.TV // XXX Sex That's Everything But Straight!
Hardcore videos featuring uncensored queer sex straight from the depths of the perverted queer porn underground. This site features a wide variety of HD video content, including but not limited to lesbian sex, oral sex, anal sex, bdsm and kink, squirting, strap on sex, all from the hottest queer-identified porn stars and performers.

Indie Porn Revolution // the Alt Porn Classic that Began it All
What began as Courtney Trouble's erotic photography site NoFauxxx.Com in 2002 grew into one of the longest running, and certainly one of the most influential alt porn sites on the web today. The current incarnation of IPR boosts hundreds of models, countless galleries, and an extensive video archive from some of Courtney Trouble's best indie porn films and DIY model submissions.