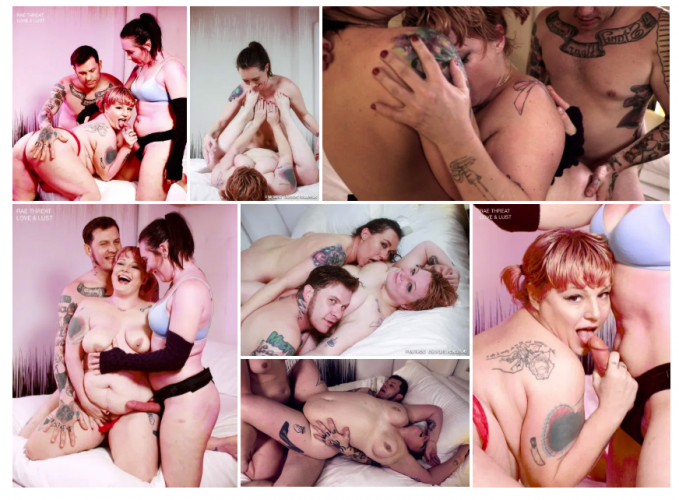 Love & Lust captures a real moment where genderqueer performer Courtney plans an overnight date with Sinn Sage and her husband. Shot by Rae Threat and Chelsea Poe, this film is a TROUBLEfilms collaborative effort that breaks all molds. It's an Oral Sex film, with double head for everyone. It's a bisexual film, exploring Sinn Sage's fluid sexuality on camera in a rare performance with her husband and a queer porn star. It's a Couple's Film, shattering expectations of what a Valentine's Night could look like for two perverts in love. It's a queer porn film, with Sinn and Courtney fucking each other in all their sexual fluidity, endlessly appreciating each other and generally being gay af. It's a Gay Porn film, with two cocks pressed into a twink's hole because quite simply, one cock just wasn't enough for them. It's also a Squirting film, with big loads of ejaculate and gushing puddles of real squirt hitting bodies, beds, and cameras throughout the piece.
Shot by Chelsea Poe and Rae Threat
Or Purchase Love & Lust as a film with the black and white version!