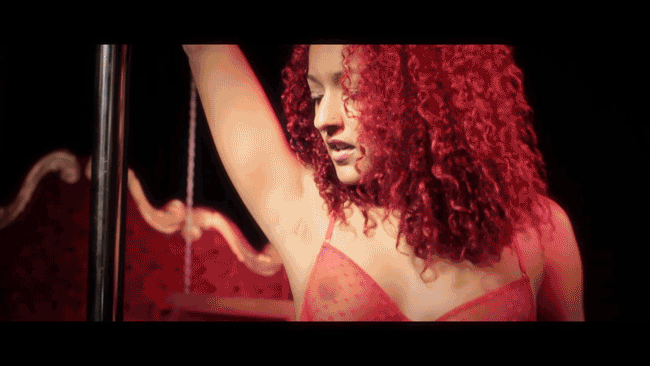 Daisy Ducati and Andre Shakti are working the strip club when they dance for Gage, who is just the worst client ever. First he throws coins at these gorgeous women, then he complains about the quality of the performances! Daisy and Andre meet backstage and decide that Gage should have his requested private dance… which ends up more like a private lesson in misandry! He'll learn to love sex workers and to tip them well by the time they're through…
This was a team collaboration/production to create a great cathartic revenge fantasy of misandry and female solidarity! By showcasing real strippers voices and frustrations in this short, it speaks from the heart about the friendship strippers can share backstage.
Concept by Daisy Ducati & Andre Shakti
Directed by Courtney Trouble, edited by Ajapornfilms
VIP Members: Watch This Now:
(This video only works if you're logged in!) Not a member yet? Get Instant Access!

---