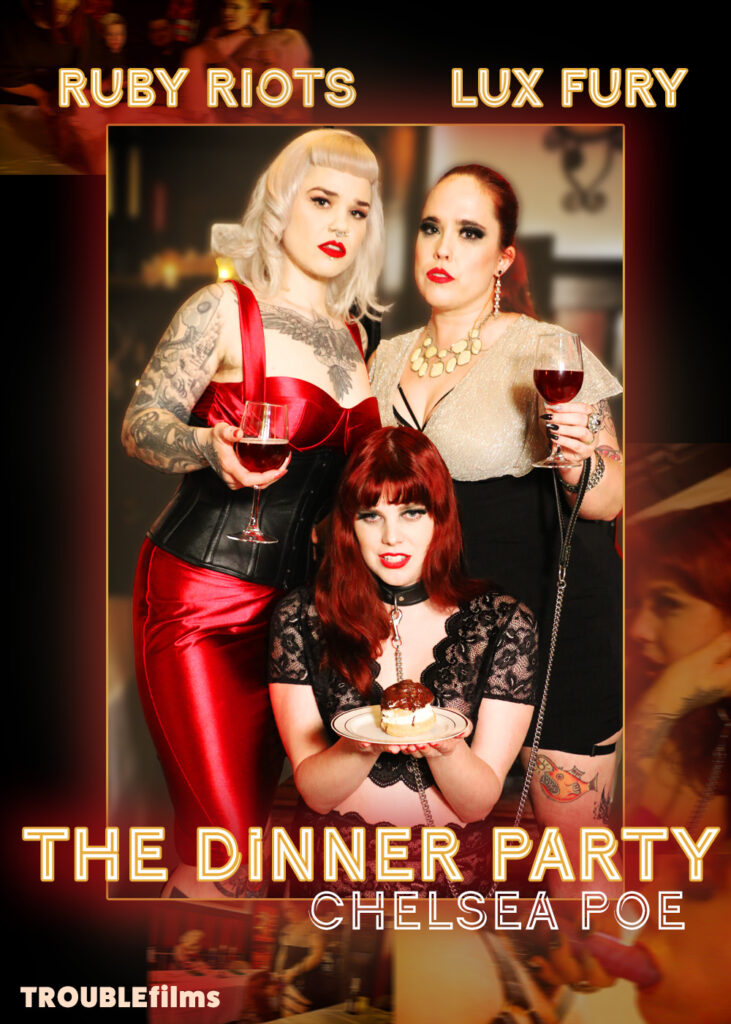 Welcome to "The Dinner Party" a tantalizing new film brought to you by TROUBLEfilms. Directed and self-directed by the queen of trans BDSM porn, Chelsea Poe, this cinematic journey invites viewers to immerse themselves in a world of hot queer sex and submission. Prepare to indulge your senses as we explore the depths of desire, power dynamics, and the intimate connections forged through pleasure and pain.
Unveiling the Scene: In this captivating film, Ruby Riots orchestrates an extraordinary dinner party for their most sadistic friends. The spotlight falls on Chelsea Poe, their submissive, who becomes the centerpiece of the evening's entertainment. Brace yourself for an experience that pushes boundaries and leaves an indelible mark on the senses.
Exposing Vulnerability: With a sense of anticipation hanging in the air, Chelsea finds herself bent over the dinner table, willingly surrendering to the gaze of the ravenous guests. The atmosphere crackles with excitement as she is exposed, caressed, and disciplined in front of the intrigued onlookers. Ruby, the consummate host, generously allows Lux Fury to partake in the pleasure, resulting in an awe-inspiring strap-on blowjob that leaves everyone spellbound.
Beneath the Surface: In a daring twist, the film takes us beneath the table, where Chelsea is drawn into a world of secret desires. She eagerly explores the depths of Ruby's throbbing, wet ecstasy, as submission and pleasure intertwine in a symphony of sensuality. The power dynamics and the merging of identities create an erotic atmosphere that captivates the imagination.
Playing with Desire: As the dinner guests are invited to partake in the festivities, the scene transforms into a seductive play with food. Cream puffs, strawberry sauce, and whipped cream become tantalizing tools, arousing both senses and desires. With each sensual encounter, Chelsea's boundaries are tested, leading her to the brink of ecstasy while embracing the vulnerability of submission.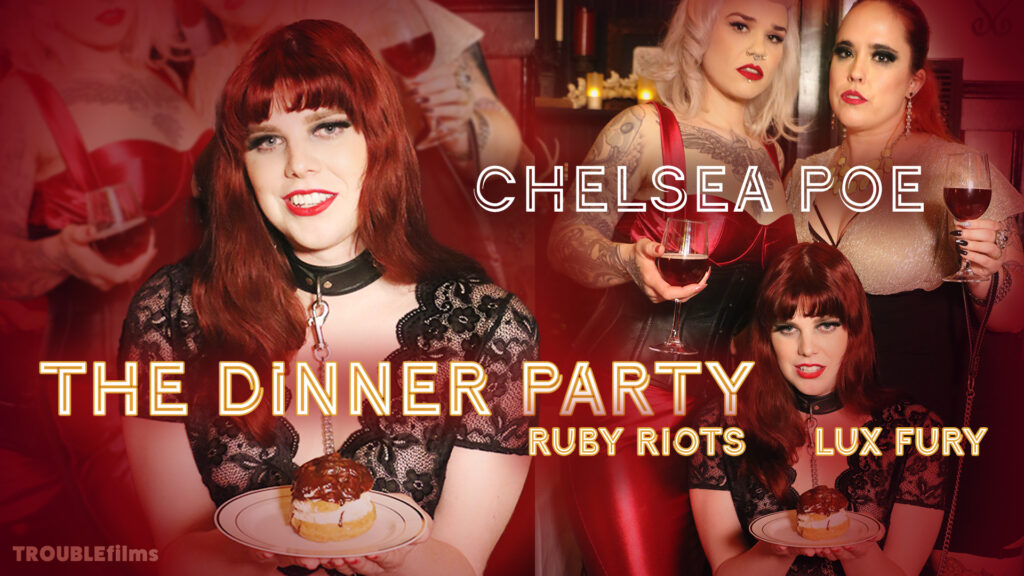 The Climactic Crescendo: Guided by their own desires and instincts, Chelsea Poe expertly directs herself through an unforgettable crescendo of sensations. The flickering flames of candles meet her sensitive skin, creating an intoxicating blend of pleasure and pain. Through three courses of dessert and three candles of wax, Chelsea's desire intensifies, culminating in an explosive orgasm that washes over her, leaving her drenched in pure ecstasy.
"The Dinner Party" is a groundbreaking film that explores the intersection of pleasure, power, and sexual liberation in the realm of queer BDSM. Self-directed by the creative force of Chelsea Poe, shot on three cameras by the award-winning artist Courtney Trouble, and brought to you by the TROUBLEfilms network, this cinematic masterpiece invites viewers to indulge in a world of unapologetic desire and unbridled passion. Prepare to be captivated by the raw intensity of this film, as it pushes boundaries and leaves an unforgettable imprint on the landscape of queer adult cinema.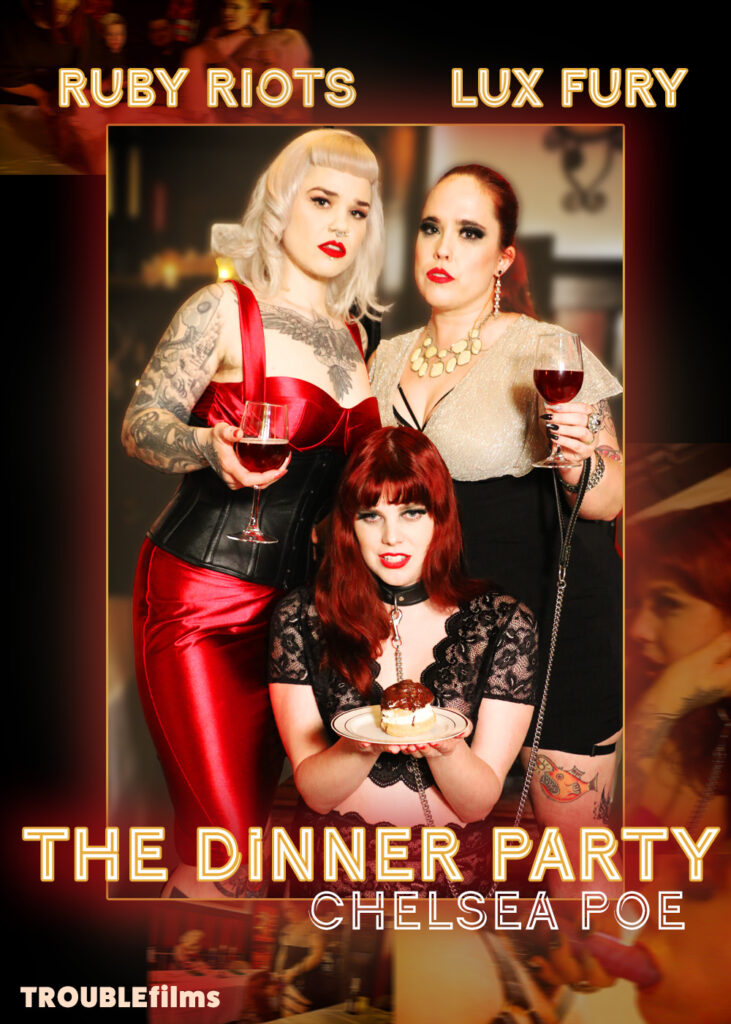 The Dinner Party by Chelsea Poe