Courtney Trouble and PEACHES Queerly Beloved: A Queer Dance Party and Pride Event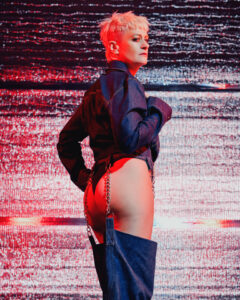 San Francisco, CA – Queer porn icon Courtney Trouble is hosting Queerly Beloved Pride 2023 with a very special guest, international underground icon Peaches!
Queerly Beloved, a dance party and pride event run by queer femmes and celebrating queer sexuality of all flavors, is taking over 1015 Folsom on June 25th, 2023. This event features a line-up of incredible queer and non-binary performers, including headliner Peaches, a Toronto-born, Berlin-based musician and performance artist, SF local hip-hop legend Micahtron, and a staggering line-up of seven DJs: Your Muther, Saint Hills, Romy, StanleyFrankSensation, Ethicaldrvgs, DJ Durt, and Siobhan Aluvalot!
Peaches' eclectic, provocative electro-clash music, sexually-infused lyrics, and subversive, gender-bending performances are legendary. Her breakthrough single, "F—k the Pain Away," from her second album, The Teaches of Peaches (2000), solidified her place in the pantheon of queer and feminist icons.
Fun fact! Courtney Trouble and Peaches have worked together before. Check out their unforgettable performance together in Peaches' music video "RUB," in which Courtney Trouble stars.
1015 Folsom is a four-story venue with five distinct club rooms, which calls for some special collaborations! It's Queerly, you won't just be waiting for Peaches! Queerly Beloved has hooked up with 7 of our favorite underground DJs from LA and SS, and brought in two of our favorite queer events, Club Mercy in LA and VAMP in SF, to bring you incredible pop-up parties-inside-our-party! The Club Mercy pop-up on the bottom floor will feature BDSM, drag, and burlesque by legendary BDSM performer Bettie Bondage, while the VAMP pop-up upstairs will feature sultry curvaceous strippers and grinding vibes by special guest DJ VAMP resider Saint Hills!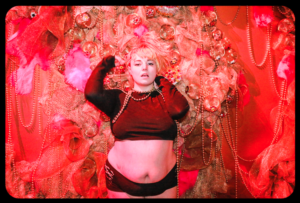 "We want to create spaces for others who feel like corporate Pride events can be overwhelming and alienating," says Courtney Trouble, who was inspired to host Queerly Beloved in 2009 as a way to create space for queer folks to celebrate during San Francisco Pride Week, away from the corporate-sponsored mainstream activities. "Queerly Beloved is run by women and femmes, trans and non-binary people, queer sex workers, QTBIPOC, people of size, and folks of every gender. Hate will NOT be tolerated!"
Tickets for Queerly Beloved are available now at 1015.com. Don't miss out on this incredible night of music, dance, and celebration of queer culture!
This year we are beyond proud to announce we are able to benefit the TGI Justice Project!!! For more information about TGI Justice Project, visit tgijp.org
Queerly Beloved has no corporate sponsors, but we couldn't do this without TROUBLEfilms, Club Mercy, Lex Criox, VAMP, or 1015 Folsom!
For media inquiries, please contact Courtney Trouble at courtneytrouble@gmail.com
Queerly Beloved on Instagram: https://www.instagram.com/queerlybelovedsf/
Website: queerlybelovedparty.com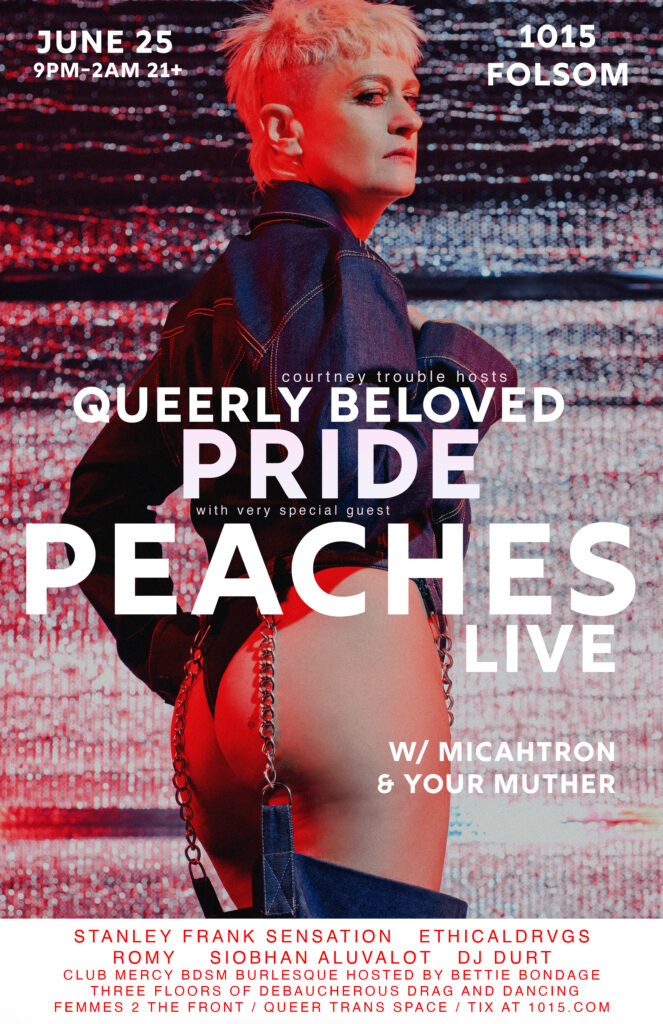 Courtney Trouble hosts
QUEERLY BELOVED PRIDE
Very Special Guest
PEACHES
✨ At 1015 Folsom ✨
3 FLOORS OF QUEER DEBAUCHERY
With
YOUR MUTHER @yourmuther
MICAHTRON @micahtronsf
CLUB MERCY BY BETTIE BONDAGE @bettie_bondage
hosted by COURTNEY TROUBLE @courtneytrouble

DJs
SIOBHAN ALOVALOT @siobhanaluvalot
DJ DURT @durtypants
EthicalDrvgs @ethicaldrvgs
Romy @romyohh
STANLEY FRANK SENSATION @stanleyfranksensation
&&&MORE
Expect the Unexpected. ✨⚡️✨