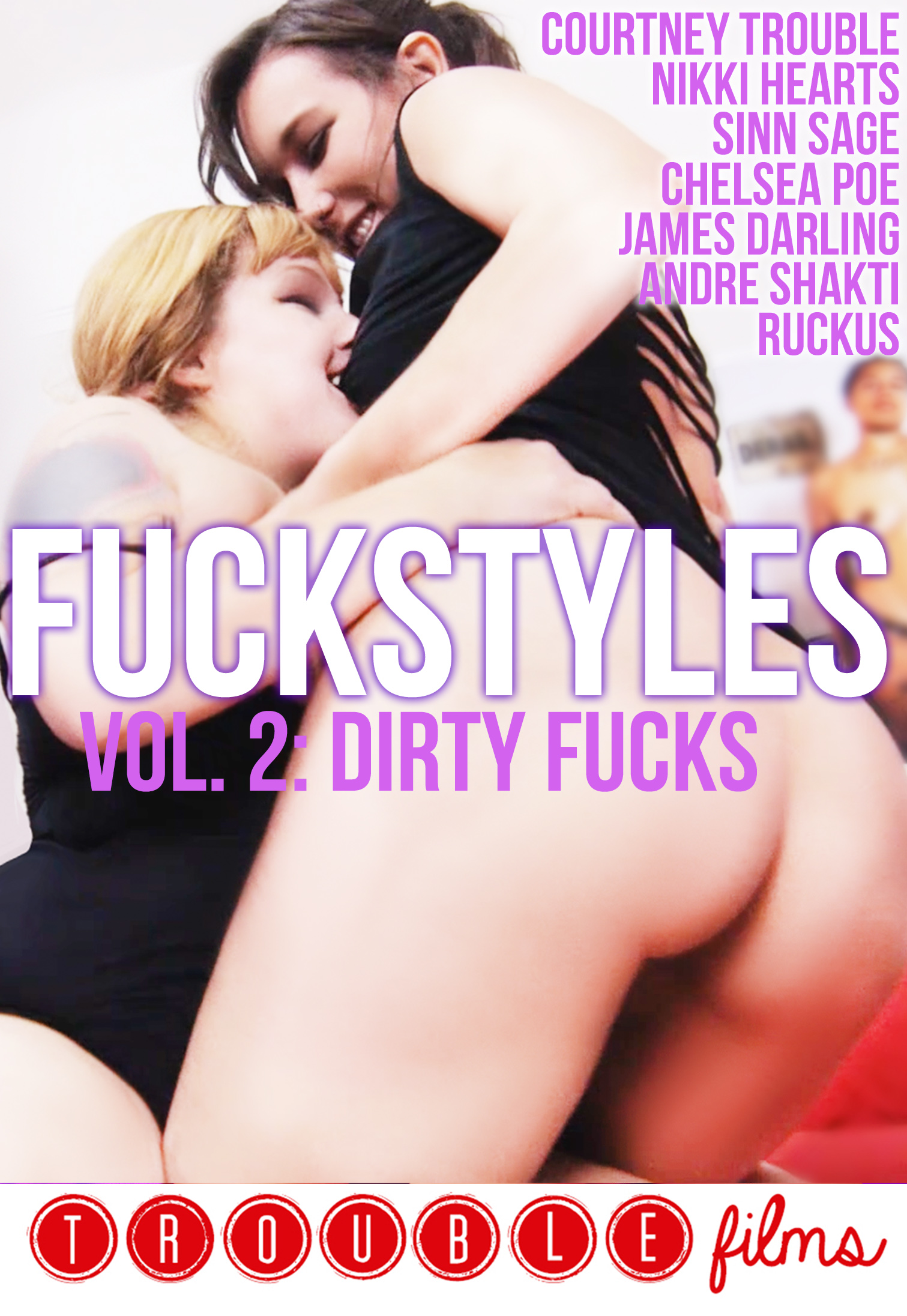 With crisp breezes beginning to nips at our heels, it's time to snuggle up with a good book… or a hot porn!
Now available from Pure Play Media is "Fuckstyles 2: Dirty Fucks", a hardcore porno mix tape of scenes between hot dyke couples, trans guys, trans women, and even some gorgeous gay men! Showcasing the diversity that TroubleFilms is known for, "Fuckstyles 2"
With QueerPorn.TV favourite performers like Ruckus, Chelsea Poe, Nikki Hearts, James Darling, Andre Shakti and Courtney themselves, this DVD promises to be even hotter than the first in the series.
These new queer porn classics are bound to make your head spin. Lots of kissing, lots of eye contact, and lots of hot sex beautifully shot in HD will make you wonder when Fuckstyles 3 is coming out!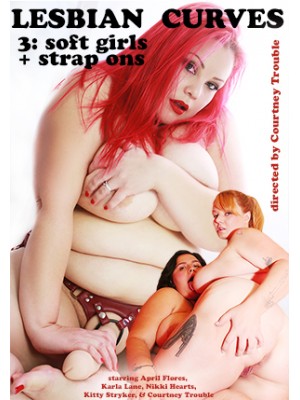 While we're on thirds in series, we can't forget "Lesbian Curves 3: Soft Girls & Strap Ons"! The latest in the award winning Lesbian Curves series is available for preorder with expectations it will be out in September, and we're excited to see it in the flesh!
Featuring QueerPorn.TV BBW stars like April Flores, Karla Lane, Kitty Stryker and Cinnamon Maxxine, the scenes in this DVD range from sweet to sultry, with strap on cocks taking center stage.
With five brand new scenes featuring gorgeous fat femmes, juicy tomboy switches, and deliciously hard and huge strap on dicks, "Lesbian Curves 3" is the best yet! This title will also be available from Pure Play Media.
Whatever your pleasure, we have queer porn to fulfill it. Who needs a bonfire when you've got the flames of lust licking you warm, right?