---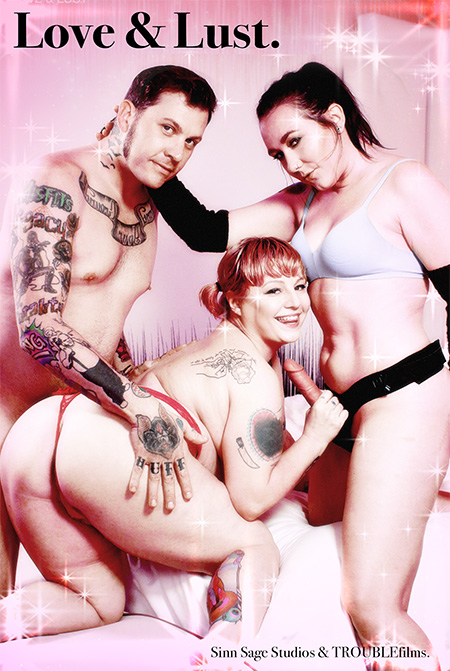 Sinn Sage and her husband Drake have an adorable date over for a couple's retreat Valentine's Day date. Tired of porn, they really wanted something they could feel. So they got me, Courtney Trouble.
I don't do many men, but I love Sinn so much that when I met Drake, the crush started to rub off on me. Quite literally. I would get turned on when he was on set, and got a kick out of figuring out was his kinks were when we were off the clock, enjoying post-work meals as a creative team. This relationship has always involved Chelsea Poe as well so when we finally made a date to have a threesome on camera for our own purposes, I knew Chelsea had to be there to document it. With Rae Threat also by our side, the porn set of my dreams finally came to life before my eyes:
A gorgeous woman. A gorgeous man. Matching cocks, one flesh one strapped. Me draped in Fenty's finest and wearing a tiny "Dyke" necklace to rep my femme. I found myself lusting after my co stars yet again, and thought… this time I'm giving them everything.
xoxo Courtney Trouble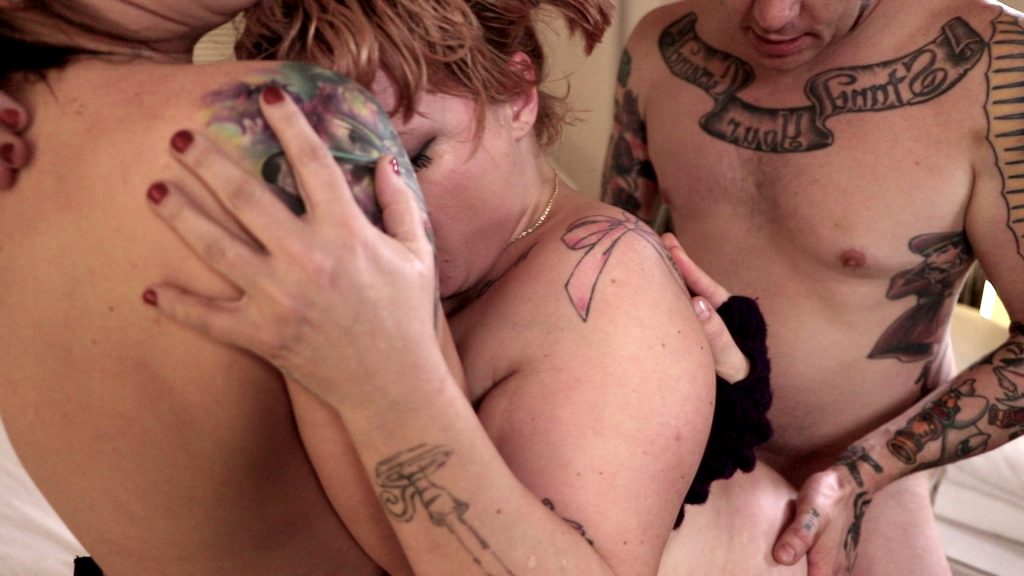 Love & Lust captures a real moment where genderqueer performer Courtney plans an overnight date with Sinn Sage and her husband. Shot by Rae Threat and Chelsea Poe, this film is a TROUBLEfilms collaborative effort that breaks all molds. It's an Oral Sex film, with double head for everyone. It's a bisexual film, exploring Sinn Sage's fluid sexuality on camera in a rare performance with her husband and a queer porn star. It's a Couple's Film, shattering expectations of what a Valentine's Night could look like for two perverts in love. It's a queer porn film, with Sinn and Courtney fucking each other in all their sexual fluidity, endlessly appreciating each other and generally being gay af. It's a Gay Porn film, with two cocks pressed into a twink's hole because quite simply, one cock just wasn't enough for them. It's a Squirting film, with big loads of ejaculate and gushing puddles of real squirt hitting bodies, beds, and cameras throughout the piece.