The brats are back, with East Bay Brats 4 earning a nomination for the 2023 AVN Awards this month!
East Bay Brats 4 stars all of the original cast of the previous 3 films (Lita Lecherous, Ruby Riots, Chelsea Poe, Courtney Trouble, and Jupiter Jetson) culminating in an all-femme queer BDSM session that's full of revenge, worship, training, testing, and deliciously cruel torment.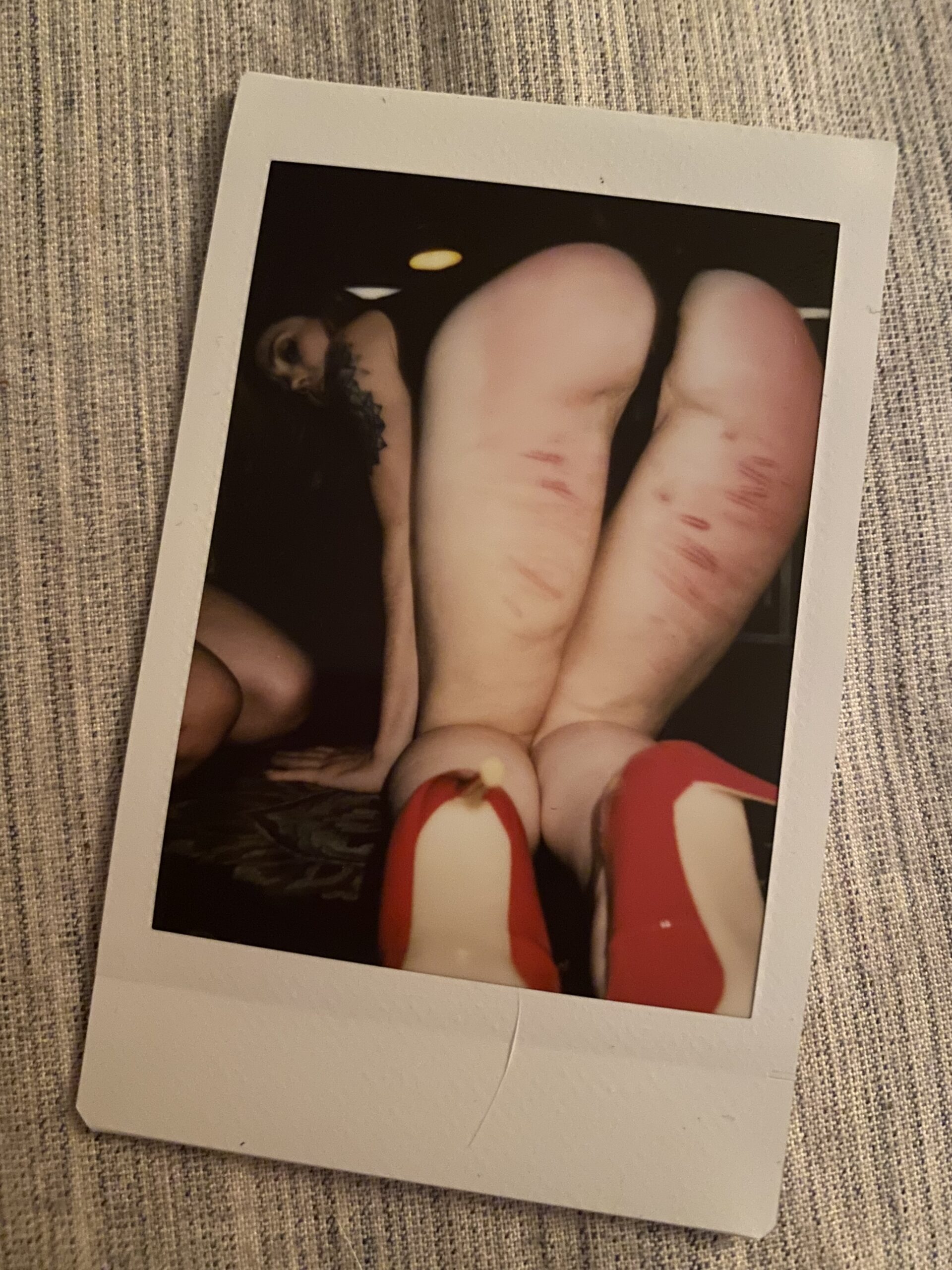 Watch Lita Lecherous return and demand respect from the rest of the brats in East Bay Brats 4, affectionately titled "Lita's Revenge". The femme 4 femme queer BDSM series continues with a fourth volume that's all about testing limits and getting revenge after Mistress Lita returns from a long time away at the dungeon. What she sees does not please her – Courtney and Ruby have tried to take over, and Nova's aching to become the next supreme mistress of the fuck club! Lita's not having it, and enacts her revenge on each of the brats accordingly.
In 2022, the AVN Awards nominated East Bay Brats 1-3 for Best BDSM Series. "This really just nails home for us here at TROUBLefilms that we are making something interesting and exciting," says TROUBLEfilms creator Courtney Trouble. "We're all loving the kink content we're making in-house and all of us are very encouraged to keep exploring and improving our craft any time a nomination comes through! So, thank. you sincerely for noticing us."
The AVN Awards take place in Las Vegas in January 2023. The East Bay Brats Collective will be in attendance, come see us on the ResortsWorld red carpet oh so soon and watch in person or online to see who wins!! (Fun fact: Whenever we do win, it will be our first!) Here are all of the 2023 AVN Award Nominations!
To reach out to the East Bay Brats or TROUBLEfilms please email info at troublefilms.com!
You can get East Bay Brats 4 and our newest all-femme BDSM porn scenes here on TROUBLEfilms!