Description
Mistress Bella Vendetta has submissive Lilah Rose crawling through a muddy trail in the forrest. Taunting and kicking her as she goes. Lilah crawls naked, falling over. Mistress Bella leads her to a riverbank, contorting her and instructs her to hump and fuck the ground. Mistress Bella then takes some custom made steel spikes and pounds them into the ground with a hammer. Securing Lilah into the earth with large tent stake-like contraptions.
Lilah's wrists, ankles and throat are secured.
Mistress Bella stands over her and kicks her in the cunt with her large goulashes.
Bella kicks her in the cunt til her pussy lips are red and swollen. Lilah is so turned on she squirts all over Mistress Bella's boots, and her squirt is soaked up into the muddy ground beneath her.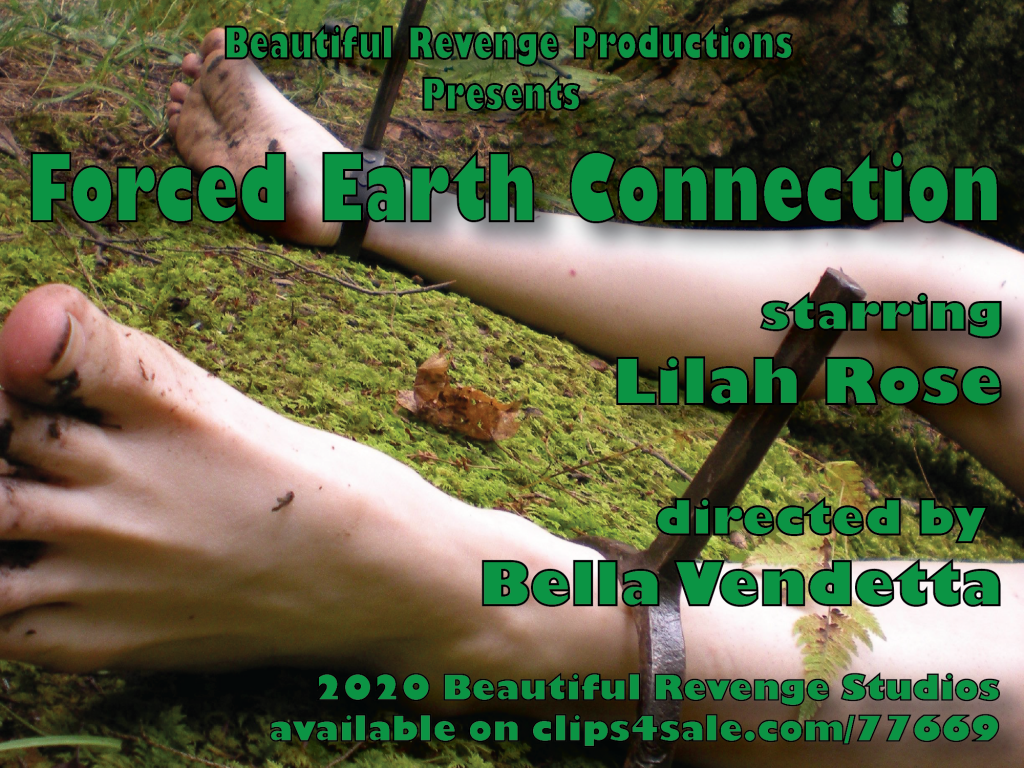 #BDSM, humiliation, degradation, nature, lesbian submissive, lesbian BDSM, nude, crawling, cunt kicking, cunt torture, pussy torture, muddy, WAM, squirt, boots