The third volume of the East Bay Brats trilogy is here! Chelsea Poe stars in her first "party favor" scene, getting blindfolded and fucked by three hot femme dommes in the tenth and final scene of the 2019/2020 East Bay Brats volume. East Bay Brats 3, the volume in which "Party Favor" is featured, was released this month on TROUBLEfilms.
Mistress Lita has left her two skill-full servants alone in the mysterious dungeon. The dark hallways of the mansion reveal new torturous rooms and devices for Ruby and Trouble to play with, but there's only one glitch: Lita invited a new brat, Nova Sky, to be trained while she was away. Drats! The brats have to work?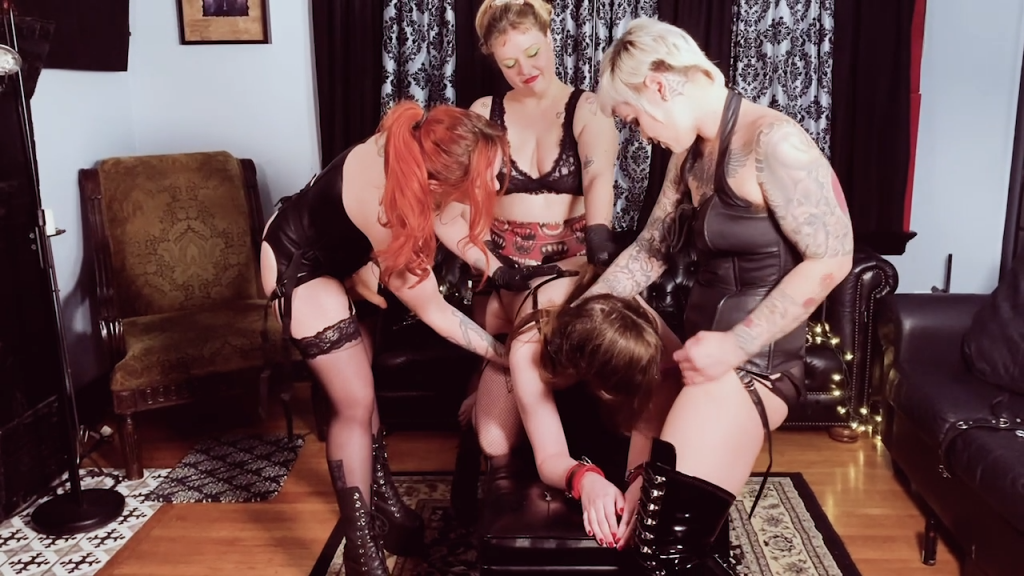 They attempt to break in Nova, but she's ready to go and quickly had Ruby and Trouble in deceptively dangerous binds in different rooms. Rope bondage and leather cuffs keep them apart while Nova does her dirty work, asserting her dominance in the household right away.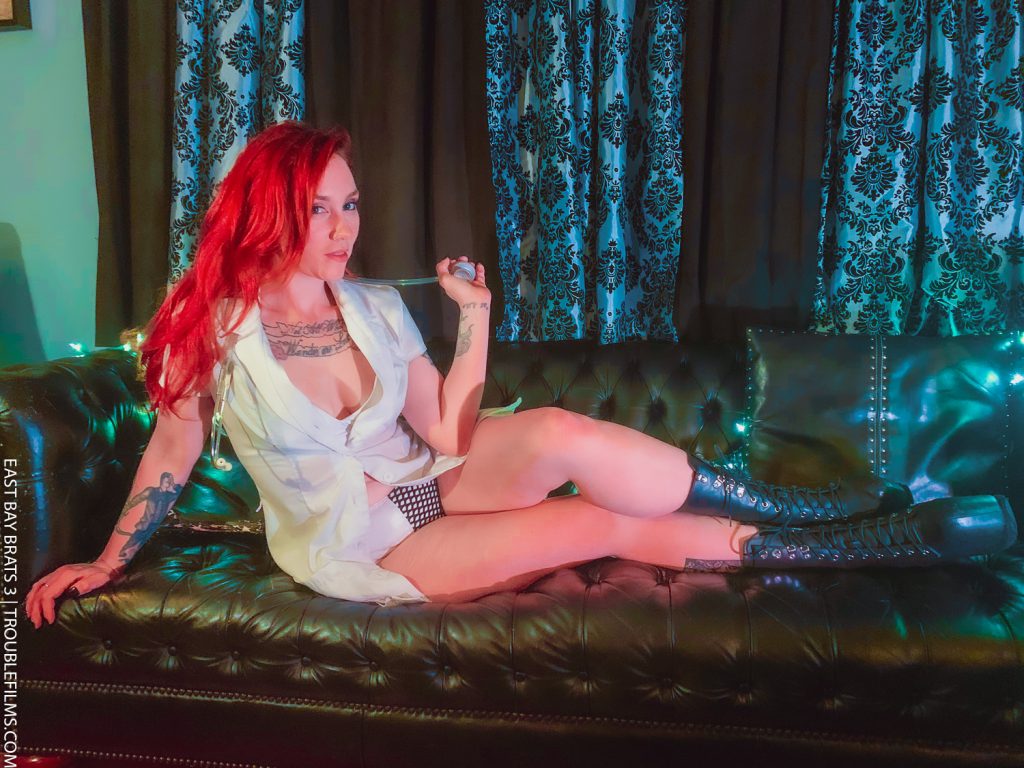 After the two brats are impressed and subdued by the new acquire, the three femmes go on to enjoy themselves with a party. What every party needs, of course, is a party favor – so they bring in the house pet Chelsea Poe, put her on spreader bars and various other instruments, and start fucking her holes. This blind-folded 3-femmes-on-1 session culminates in Chelsea squirting all over herself, unaware of which brat is fucking which of her holes.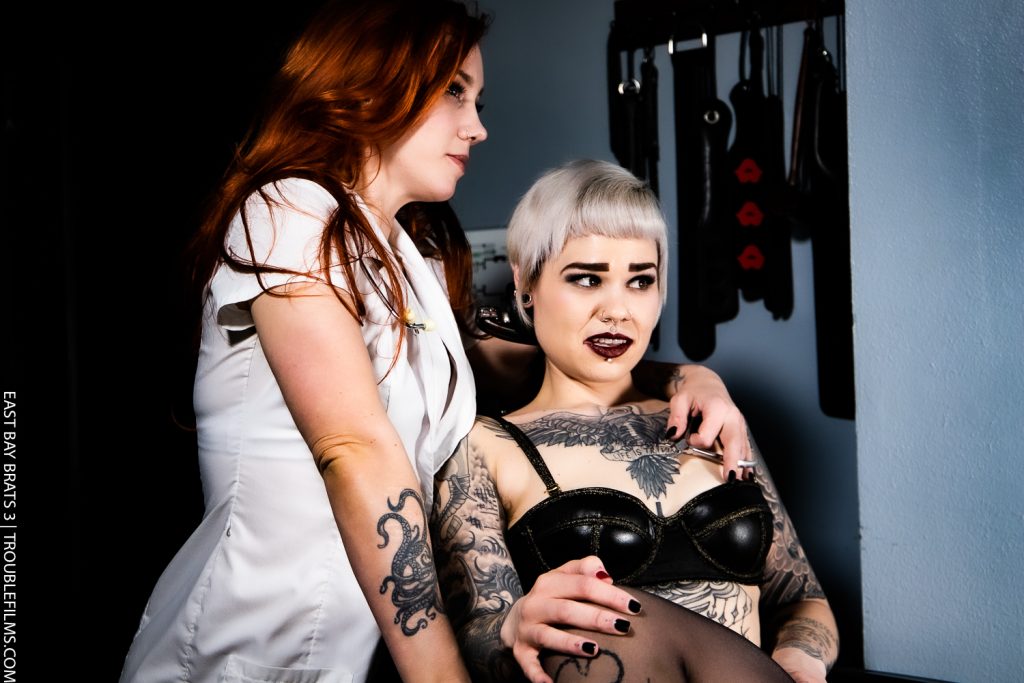 East Bay Brats 3 was shot February 2020. This trilogy marks the end of the first Season! Enjoy the first three volumes and don't worry, the Brats Will Be Back.