I am happy to be introducing the Double Trouble, taking the dildo beyond mere function and into fantasy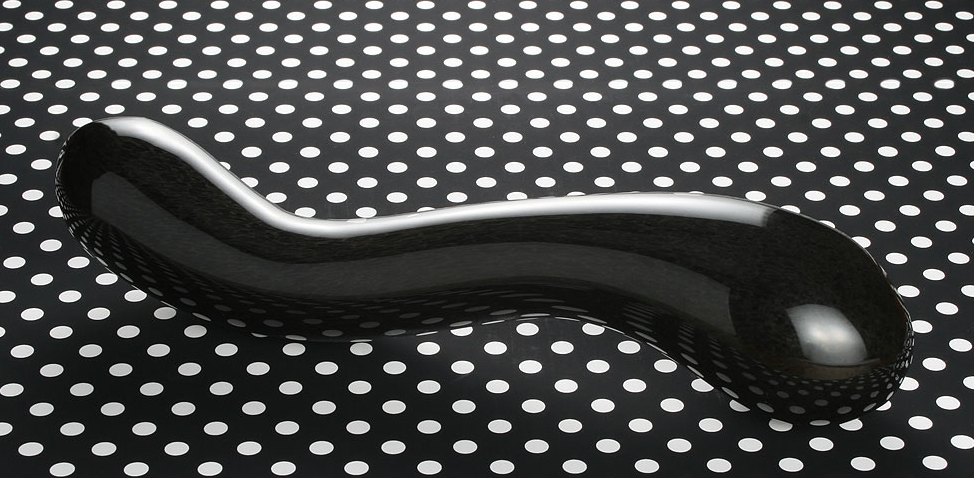 Based in the Bay Area, small business Fucking Sculptures and queer porn legend Courtney Trouble have combined creative and sensual forces to bring you the Double Trouble; big, bold, and brazenly pleasurable. A glass piece that transcends the realm of sex toys into the world of art, this beautiful yet sizable double-ended piece is full of curves. Available in classic black/black and gold, it's stunning in the boudoir or on the mantle. The Double Trouble is a luxury toy that comes with an exclusive bag and autographed care and use card.
"I held back from designing my first sex toy until I knew I could create something full of form and function, with as little harm to the environment as possible… and of course, made of the best materials for the body," said Trouble when asked about the collaboration. "Working with glass masters Maria and Lee on this handmade double-ended piece has been a dream come true! Not only are Fucking Sculptures unmatched in creative design in the glass insertables industry, they are also my community."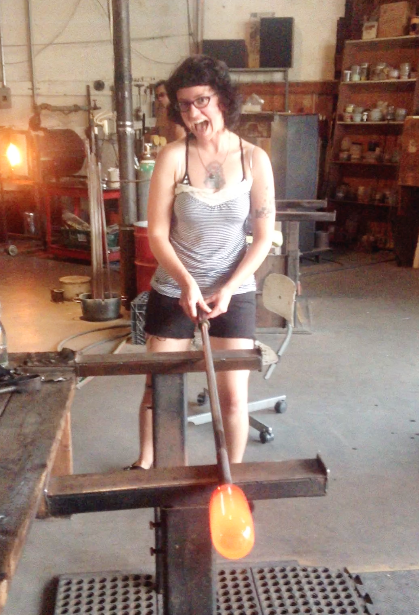 "Here at Fucking Sculptures we say that each piece is 'as unique as you are'", says Fucking Sculpture representative Maria. " With our newest collaboration, the Double Trouble, we can proudly say that each piece is 'as curvy as you are'. It's a pleasure and an honor to work with Courtney Trouble, a person who has devoted their professional life to bringing different bodies to the screen. This piece is a celebration of sexuality, curvy bodies, and above all, pleasure."
When asked about the Double Trouble itself, Trouble replied, ""The shape of the Double Trouble is just selfishly how I've always wanted a pleasurable item to look and feel. I want my fans to fuck themselves with something I would fuck myself with – and I've got incredibly high standards. The Double Trouble is an erotic masterpiece, a serious piece of art that can be used in the bedroom."
Buy your own Double Trouble : http://courtneytrouble.com/double-trouble/
For wholesale inquiries: Please contact maria@fuckingsculptures.com with reference TROUBLEFILMS.
Courtney Trouble is a queer feminist porn star, photographer, and award-winning pornographer. They are the founder of TROUBLEfilms, IndiePornRevolution.Com, and QueerPorn.TV, as well of the director of countless adult films.
Fucking Sculptures is a glass studio in Berkeley, California run by Lee Miltier and assistant Maria. Lee has been blowing glass in Berkeley for over 20 years, and is dedicated to making beautiful works of art, whether sex toys or other art pieces. Fucking Sculptures is a nominee for XBiz 2014 best new boutique pleasure product.