[jwplayer config="trailer" mediaid="160″ image="https://troublefilms.com/wp-content/gallery/queerporntv/img_6124.jpg" file="https://troublefilms.com/wp-content/uploads/2012/07/qptv2012trailer-Video-Embed.mp4″]
[wpcol_1half id="" class="" style=""]QueerPorn.TV

QueerPorn.TV is the best Queer Porn site on the internet, featuring exclusive porn scenes shot in HD, free video interviews with all of our stars, free explicit sex ed short films, and more!
QueerPorn.TV is shot on the West Cost by owner Courtney Trouble, while QPTV NYC episodes are shot on the East Coast by co-creator Tina Horn.
Public access to queer kink, gritty sex-positivite hardcore porn, and real queer sex ed.
proud modern sluts, feminist porn stars, sexy amateurs, trans men, trans women, genderqueers, cisgendered folks, fags, dykes, tops, bottoms, switches, real couples, sex educators, non-normative heterosexuality, sadomasochists, perverts, activists, punks, and artists at their kinkiest, raunchiest, filthiest, rawest, most passionate, radical, and real.
NEW: CLIP STORE!
no membership required, digital downloads for you to own,
and ready for your smartphones, tablets, and ipods!
[/wpcol_1half] [wpcol_1half_end id="" class="" style=""]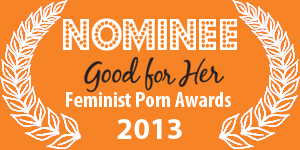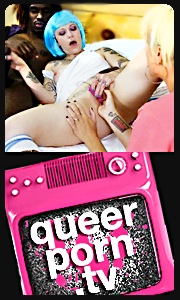 Winner, Feminist Porn Award, Best Website 2011
Nominated, AVN Awards, Best Alt Porn Site
Launched: October 2010
Director: Courtney Trouble
Affiliate Program: Click Here
[/wpcol_1half_end]