Best All-Girl Release, Best New Studio, Best Alternative Site, and Feminist Porn Release of the Year Among Nomination Highlights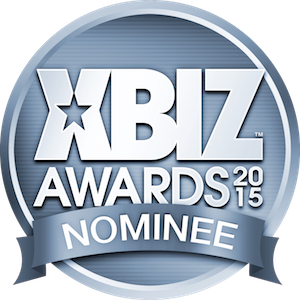 TROUBLEfilms has been nominated for 5 prestigious XBiz Awards, presented by Fleshlight in 2015. The ceremony will take place in downtown Los Angeles along the famous Sunset Strip.
The studio, headed by Courtney Trouble, is up for a nomination for Feminist Porn Release of the Year for Doing It Again: Volume 1, Playful Awakenings, a revolutionary porn directed by Tobi Hill-Meyer. The film weaves together explicit scenes and interview footage from a diverse range trans women and their partners to paint a holistic portrait of trans women's sexuality.
"Doing it Again's compelling and human stories of the actual performers you see having sex has the potential to engage audiences in new and exciting ways," said Hill-Meyer on the nomination. "We need more encouragement to experiment with different formats in this industry, and it's amazing to see it getting attention from awards like XBiz."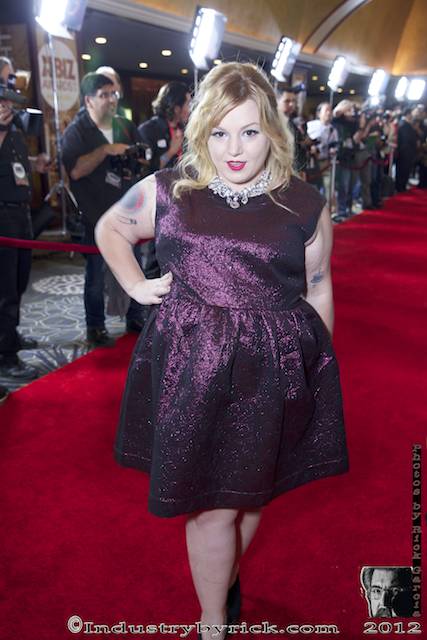 Also up for Best Alternative Site is QueerPorn.TV, the second time the site has been nominated in the category. IndiePornRevolution.com, launched in 2002, has been nominated as Best Alternative Site as well.
San Francisco Lesbians: SCISSR Sex App, Courtney Trouble's collaboration with Smash Pictures for the label Pink Velvet, is up for All-Girl Release of the Year, as well as Feminist Porn Release of the Year. Pink Velvet, Smash's new lesbian label under which Trouble directs, is up for an additional award as Best New Studio.
Nominees for the 2015 XBiz Awards were selected based on pre-nominations submitted to XBIZ by members of the industry from around the world.
"Having my work with a major studio recognized in this way gives me such inspiration, and I hope to do more collaborations in the future," said Trouble when asked for comment. "Queer porn and mainstream porn can and are creating beautiful, erotic work together, and I believe that collaborative efforts like the SMASH Pictures/Courtney Trouble San Francisco Lesbians project will continue to bring new, exciting ideas to the porn industry!"
The 13th anniversary of the adult awards show will be hosted by popular performer James Deen, and will take place January 15th. It marks the end of several days of industry discussion, panels, and parties, where the movers and shakers of pornography get to discuss their work.
TROUBLEfilms and Courtney Trouble will be attending XBiz, details TBA. Press and booking inquiries can be directed to courtneytrouble@gmail.com.