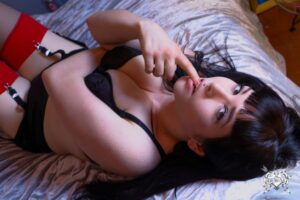 Needing some Lita Lecherous porn? Switchy professional sex kitten Lita Lecherous has three brand new hardcore scenes up for grabs in our clip store, make sure you check them out and support Lita in her sluttiness! You can buy even more clips from Lita directly, or join her website for a member's only unlimited viewing experience at LecherousLita.Com! These three Lita Lecherous porn scenes all come to you directly from her limited, exclusive content collection.
Lita Lecherous Pool Fuck With Joshua Lewis
Playing with the Poolboy Joshua Lewis
Joshua Lewis helps Lita out with cleaning her pool, so she gives him a nice relaxing suck and fuck on his break to say thank you! Lot's of nasty deep throating and hardcore sex in the summer sun with these two hotties.
Format: MP4
Length: 13:20
Starring: Joshua Lewis, Lita Lecherous
"My new friend Joshua Lewis is being oh so helpful cleaning my new pool. It gets hot out in the Vegas sun, so I invite him to sneak off and take a well earned break with me. I am just so grateful for all his help, and I can't help but show him with a nasty blowjob. His cock is just soo pretty in my mouth! After just a few minutes of sloppy toppy he can't take it anymore and bends me over for a hard fucking on the deck. Before you know it, we are both naked going at it like crazy poolside! I ride his dick so good, it isn't too long before he's spraying a hot load of cum all over my face!"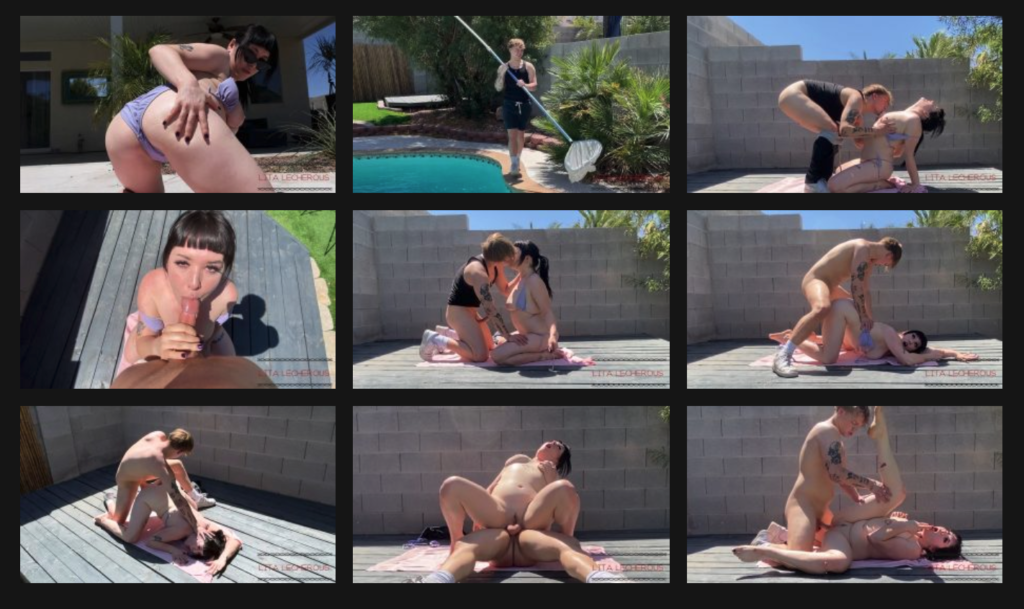 Lita and Kaiia Eve Fuck Will Tile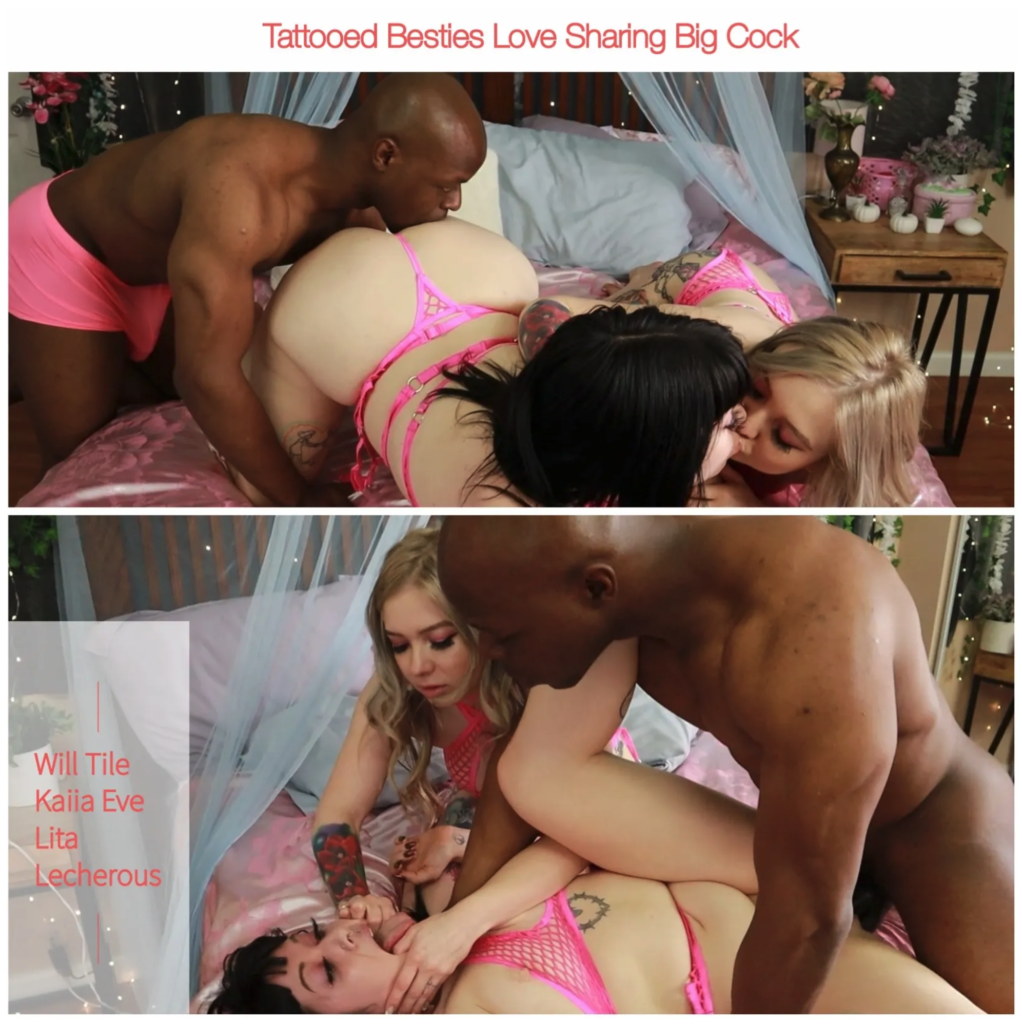 Tattooed Besties Love Sharing Big Cock
Tattooed size queens Kaiia Eve and Lita Lecherous have fun sharing Will Tile's massive cock in this hardcore hookup!
Format: MP4
Length: 29:39
Starring: Kaiia Eve, Will Tile, Lita Lecherous
I just couldn't wait to share Will Tile's massive cock with my size queen bestie Kaiia Eve! After a sloppy double blowjob with lot's of gagging, we take turns stretching out our tiny pussies with his big dick. Kaiia Eve is a total pro at taking huge cocks – and she isn't shy about giving me a few pointers. I practically melt on Will's cock when she tells me to cum over and over. This hookup features lot's of dirty talk, choking, slapping, cock riding, deep throating, and cum swapping with two tattooed hotties!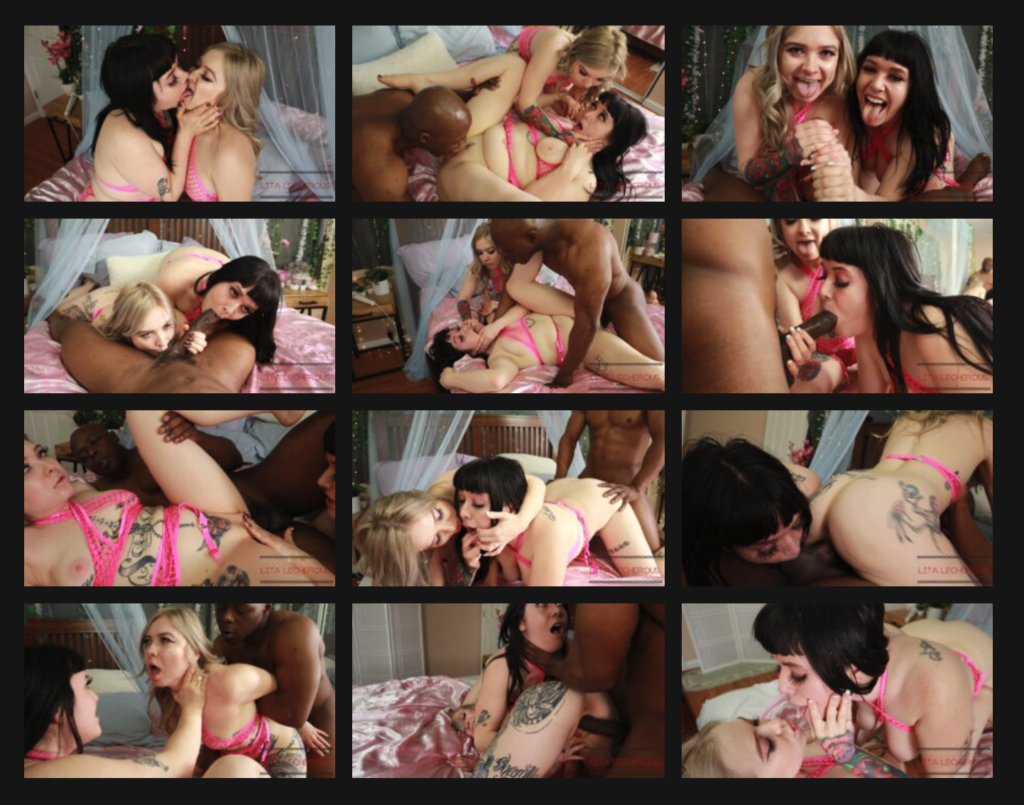 Late Night Cravings with Sinn Sage and Drake Man'O'War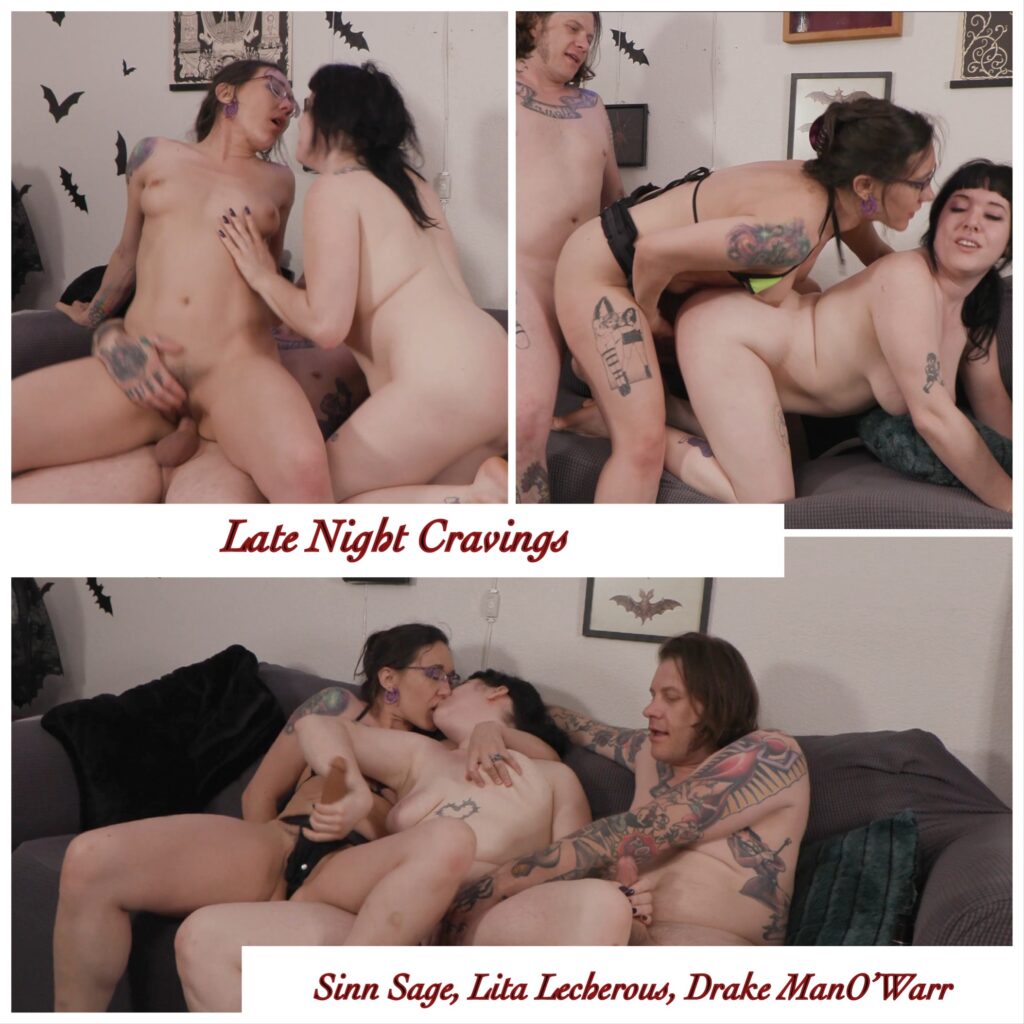 Late Night Cravings
My friends Sinn Sage, Drake ManO'Warr and I had a late night craving that can only be satisfied one day – with a hardcore quickie!
Format: MP4
Length: 14:48
Starring: Sinn Sage, Drake ManO'Warr, Lita Lecherous
My friends Sinn Sage and Drake ManO'War invited me back to their place for a late night snack after a naughty pool party…and how could I resist? I love when they fuck me, it's always so passionate and fun. We start off making out on their couch, working one another up for the hot fucking that's about to begin. It isn't long before they are taking their turns spit roasting me in doggy! Sinn climbs on top of Drake, and rides him while I tease and suck on her clit. Eventually he can't take it anymore and busts inside her! It's time for my snack, and I enjoy licking his thick load out of her warm juicy pussy…and share it with her over a steamy kiss. Our cravings satisfied, we all collapse onto the couch.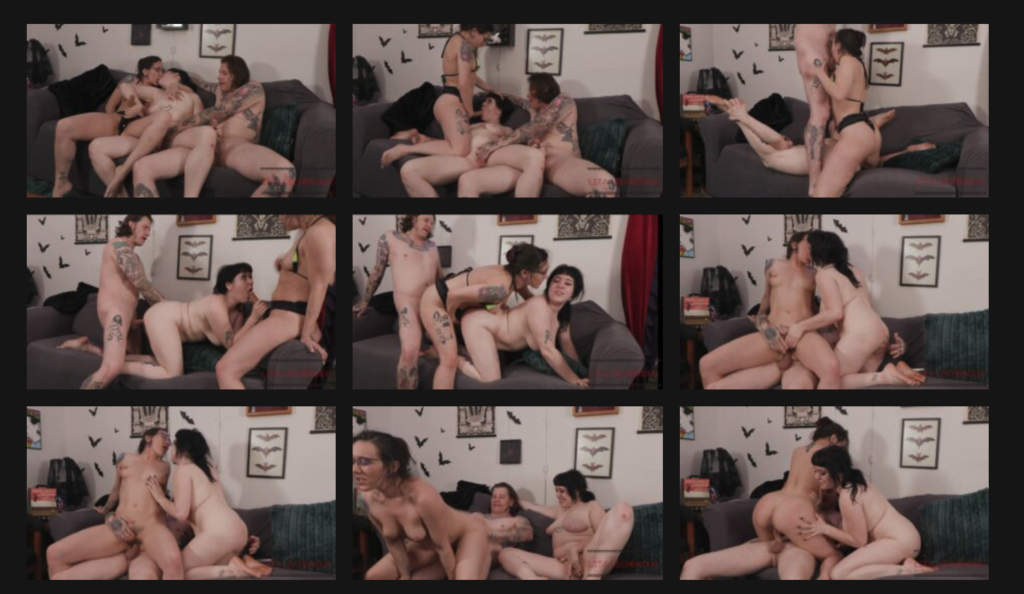 Looking for more of Lita Lecherous's porn? We've got you!