FOR IMMEDIATE RELEASE:  BETA MONTH now live to celebrate the launch of LecherousLita.Com, a new XXX site by your superstar goth girlfriend, Lita Lecherous.
Memberships only $20 limited until the official launch of LecherousLita.Com
Lita Lecherous is pleased to announce the launch of LecherousLita.com, an uncensored deep dive into the demented mind of 24/7 pervert and kinky switch, porn performer, and your favorite goth girlfriend, Lita Lecherous. LecherousLita will be dripping with weekly updates, taking you on the most wild of adventures in bondage, hardcore sex, femdom and MORE! 
Lita says that they are "excited to announce I finally have a platform that's all MINE where fans can join in all of my perverted adventures! No hidden or extra fees, just my monthly price" and you'll get "to tune into my demented sexcapades every week on a platform that's completely uncensored. From bondage to femdom and hardcore sex, my content is an uninhibited exploration of all my dirtiest fantasies."
Members have access to weekly full video updates, photo sets and BTS featuring some of the hottest queer and independent porn performers, as well as solo content and fan favorite updates from the depths of Lita's vault.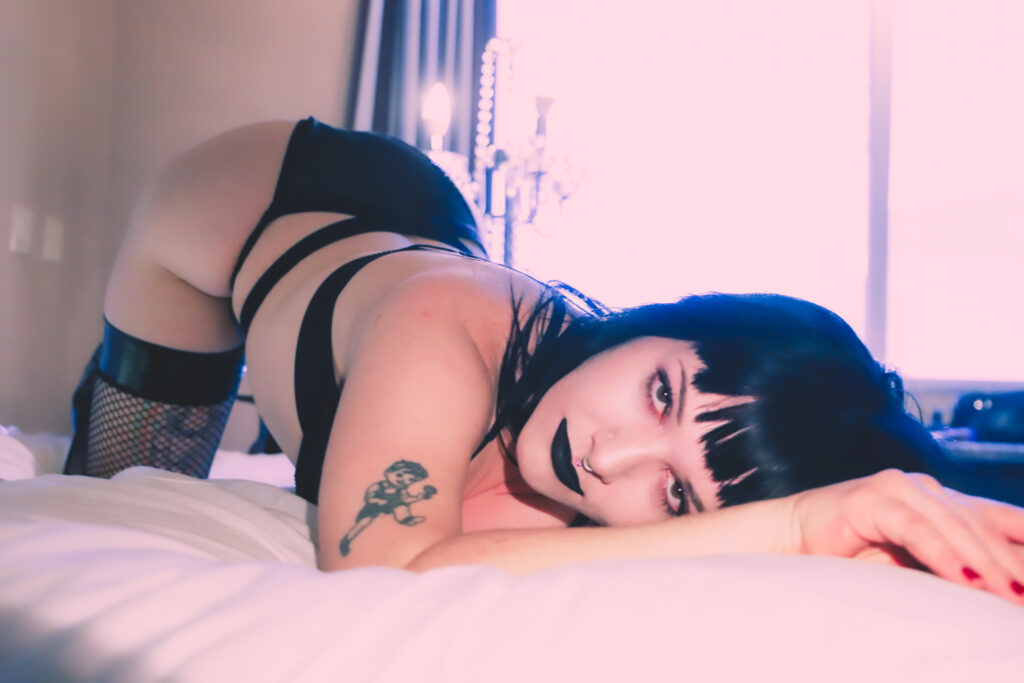 TROUBLEfilms proudly hosts LecherousLita.Com, providing a stable foundation for membership and technical management.
"LecherousLita is a great concept – this pervy porn performer can't get enough of fucking around with people and this site will feature the hottest of duos, threesomes, and group scenes – not just solo," says Courtney. "Lita is a talented performer with an eye for directing and producing," they say. "I think this site's gonna take off as a central hub for everything Lita Lecherous wants to put together in her bright future as a porn star."
The clip store is now open and Beta Month memberships are now available for the introductory price of $20 per month! One way to put it, for the submissive fans out there: "Members who cancel at this price will be punished with a 50% increase should they re-enroll!" Which is to say, $20 is a very swell introductory price, and wont last long.