Starring Chelsea Poe with Sinn Sage, Mona Wales, Eden Alexander, Kathleen Diamond, and Marina Lee
Chelsea Poe is Femme 4 Femme will be released on August 22nd with pre-release advance ordering availible now through TROUBLEfilms.Com
Femme 4 Femme is Chelsea Poe's 5th directorial with TROUBLEfilms, a small company run by artist and indie porn maker Courtney Trouble. "Poe's been in charge of the films in TROUBLEfilms since I shifted from a commercial to an academic fine arts track in 2015. She's incredibly intuitive about her customer's desires and the market at large, and I'm thankful to have her on board and have the resources to promote her work." This will be only the latest of a long string of films starring Poe as a performer as well, having been with the company since the film Trans Grrrls: Revolution Porn Style Now!
TROUBLEfilms produced one of the scenes, Chelsea's strap-on POV with Sinn Sage, which is availible for member's at TROUBLEfilms.Com.
The rest of the film can be purchased in whole at TROUBLEfilms.Com as of today, with digital delivery on the film's official release on the 22nd. Collectable physical copies of Chelsea Poe is Femme 4 Femme will be availible shortly therafter.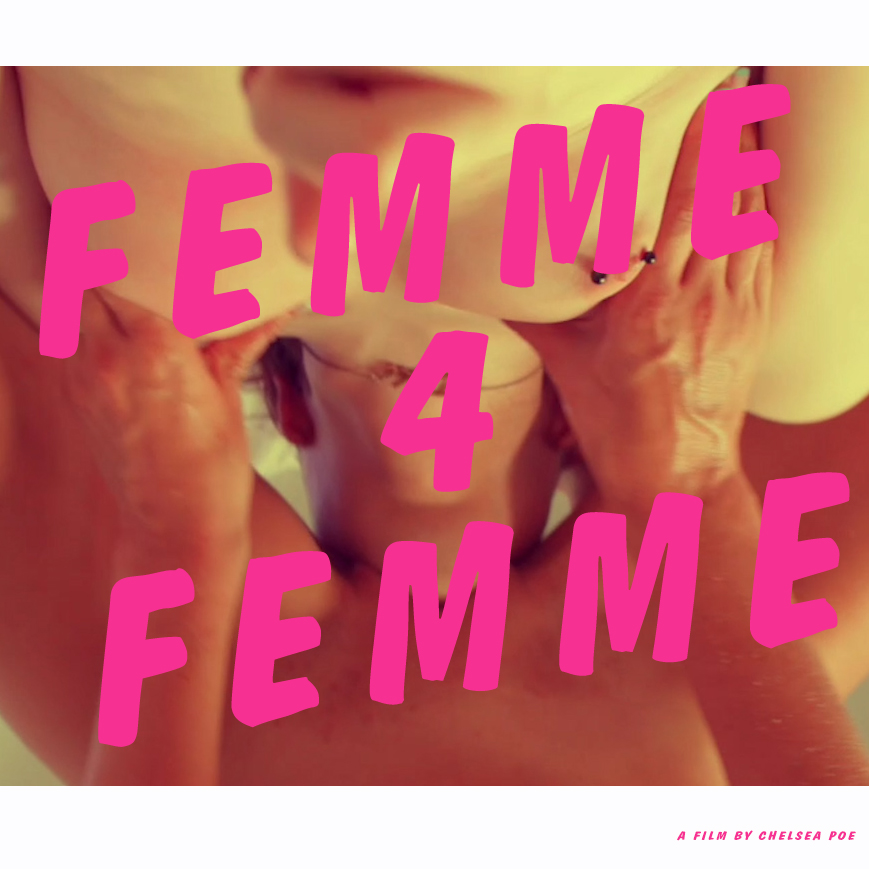 DESCRIPTION:
90 minutres full of hot femme on femme action!!!
Chelsea Poe is Femme 4 Femme follows queer trans performer Chelsea Poe as she takes on the girl/girl porn world one scene at a time. Chelsea and AVN winner Sinn Sage have a POV strap on hookup in a ritzy hotel filled with tons of dirty talk. Mona Wales and Chelsea have slippery wet fun in a scene filled with fisting and super hot face sitting. Brooklyn porn babe Kathleen Diamond instructs Chelsea to fuck them with super hot orgasms over the NYC street noise in the background. Eden Alexander and Chelsea dive into bdsm in this switchy scene shot in a stylish dungeon filled with worship, humiliation and strap on fucking. Aussie porn starlet Marina Lee visits Chelsea in a scene filled with ass licking, cute orgasms and sweaty California femme on femme fucking.
Format: Download/USB Drive Necklace
Directed by: Chelsea Poe
Produced by: Chelsea Poe Productions/Trouble Films
Starring: Chelsea Poe, Sinn Sage, Mona Wales, Kathleen Diamond, Eden Alexander & Marina Lee