Filmmaker and adult performer Chelsea Poe has revealed the trailer, pre-sale order, and potential clues to the final cover for the highly anticipated sequel to Chelsea Poe is Femme 4 Femme, which has been a favorite among both TROUBLEfilms and TrenchcoatX fans.
"This project is meant to be able to reach a lot of different kinds of audience members. Those who love traditional girl/girl, or might be looking specifically for cis/trans lesbian couplings like their own, all flock to this content so we are excited to put out a second volume to satiate that ongoing thirst," explains TROUBLEfilms president Courtney Trouble, who edited the title.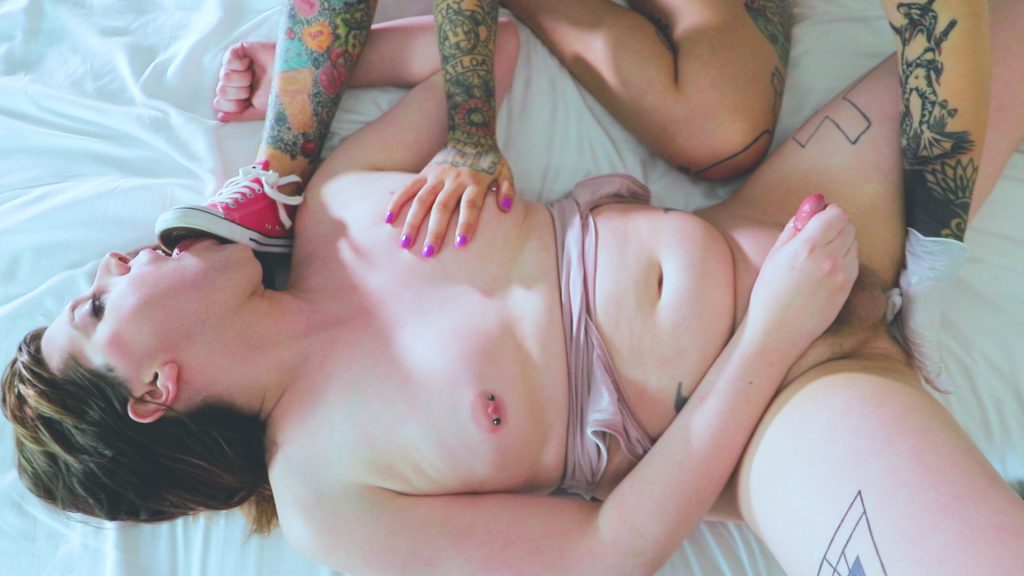 The title features three exclusive scenes totalling just over an hour long and stars Chelsea Poe with three all-new, but industry favorite, co stars. First up, she gets a little kinky with Felicia Fisher. "We call this scene 'Sneaker Sluts' in house and have been absolutely shocked at how images of the scene have gone viral on social media," says Chelsea Poe. "I think maybe queer porn and sneaker fetish porn go really well together." Throughout the scene the two femmes, as the title suggests, go all-in on eachother. "I call this kind of queer porn femme fetish porn because the performers are intentionally being very complimentary, very femme, very expressive with each other." says Trouble, who also shot the Felicia Fisher scene and the longest scene in the film, Poe's pairing with queer porn Maya Mayhem. "In every scene in the series, there's always a moment where the performers can't stop touching each other's faces and hair and lingerie and butts and going 'oh my god you have the cutest butt!' – it's VERY gay."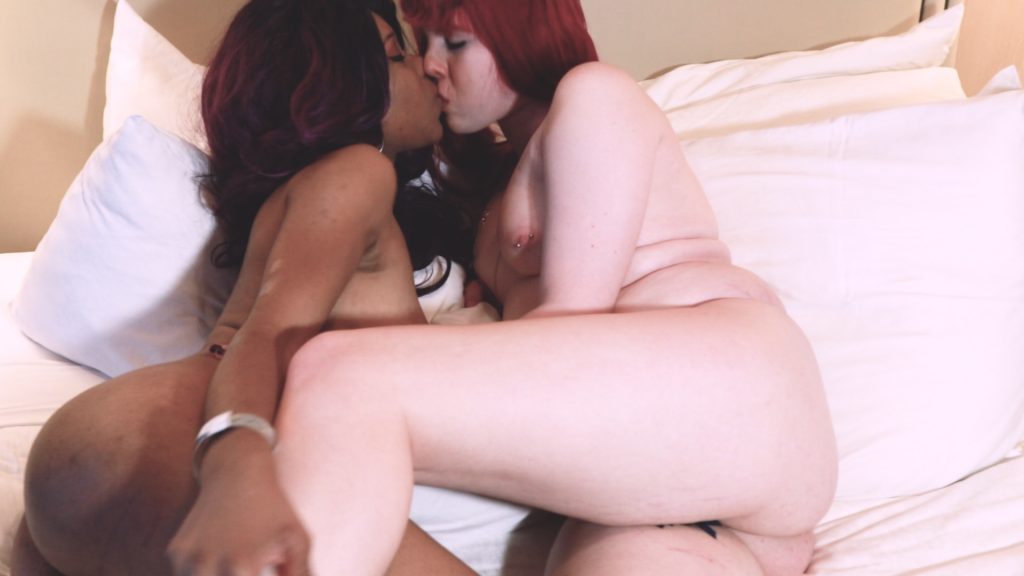 In the middle of the movie, Chelsea Poe pairs in a scene with Cupcake Sinclair in a scene shot by Rae Threat. The scene, "Sweet Spot," documents the two submissive kinky femmes giving eachother extended exploratory sexual attention in the forms of spanking, making out, fingering, anal sex, and of course – more spanking!