Chelsea Poe has created a groundbreaking series with Fetish Fvckdolls, a BDSM anthology that showcases trans submissive women and lifestyle SM connections in the queer lesbian scene. Fetish Fvckdolls 3, starring Chelsea Poe with Sadie Lune, Stefani Special, Stacy Sadistic, and more, has been nominated for a 2021 XBiz Award.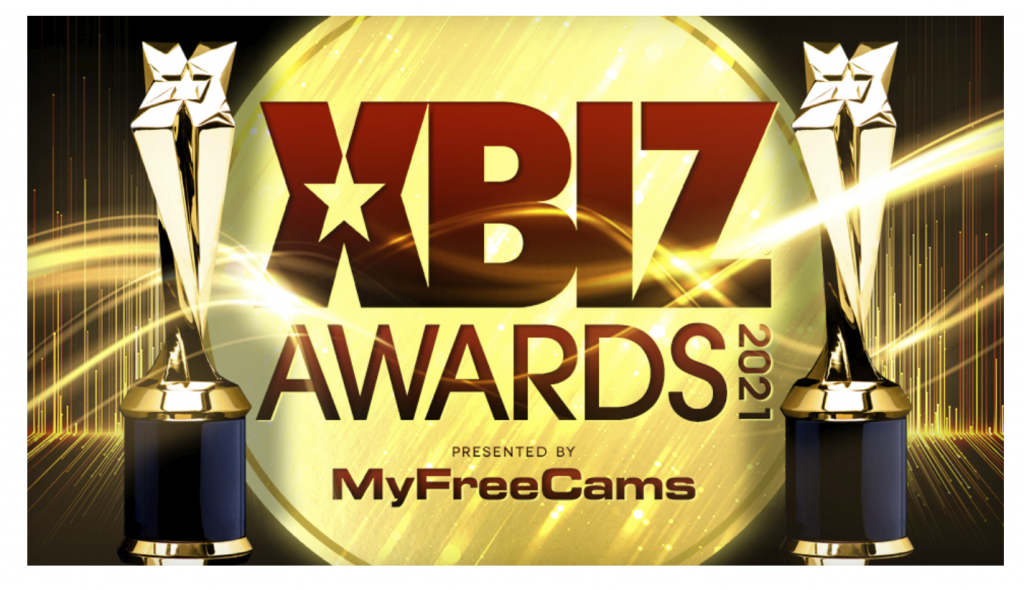 See all the nominees here! The 2021 XBiz Awards are set for a live worldwide broadcast Thursday, January 14 on XBIZ.tv. Voting for Movies & Production, Web & Technology, Pleasure Products and Retail & Distribution categories begins Monday, November 23.
"Fetish Fvckdolls is rooted in the DIY ethic of queer porn," performer and creator Chelsea Poe says. As a newcomer to the industry and trans submissive, "so many BDSM companies didn't believe there was a market for it, so I reached out to Stefani and we started shooting to get this series rolling." Stefani Special, an industry favorite and incredible performer, joined the curatorial team and has contributed a scene to every volume thus far. "I think its extremely important to keep this series going so there's at least 3 really great trans submissive BDSM scenes in the world. I don't believe I would have started if it wasn't for Tobi Hill-Meyer for laying out how trans women can Do It Ourselves."
You can purchase Fetish Fvckdolls on the TROUBLEfilms store, along with our other new releases!
Chelsea Poe is a Dutch American filmmaker and porn performer. She has been an advocate for removal of transphobic language in porn and has been included in the Trans 100 in 2015. Chelsea has pushed for inclusion of trans women within mainstream porn including being the first trans woman to be a model on punk porn site God's Girls. Her work has covered experimental film, bdsm, queer and lesbian themes. She has earned 15 AVN nominations and has screened her work around the world.
Stacy Sadistic is a professional Dominatrix based out of Seattle. She's been in the lifestyle for 10+ years, doing sex work for 7, and producing her own porn for the last 5. She has over 200 clips for sale, and has worked with over 40 of the hottest models in the industry. When she's not making hardcore BDSM content, she enjoys filming other kinks like Mommy roleplay, foot worship, feminization and POV jerkoff instructions. You can usually find this 6'4″ blonde bombshell at porn conventions towering over fans in a pair of her favorite heels.