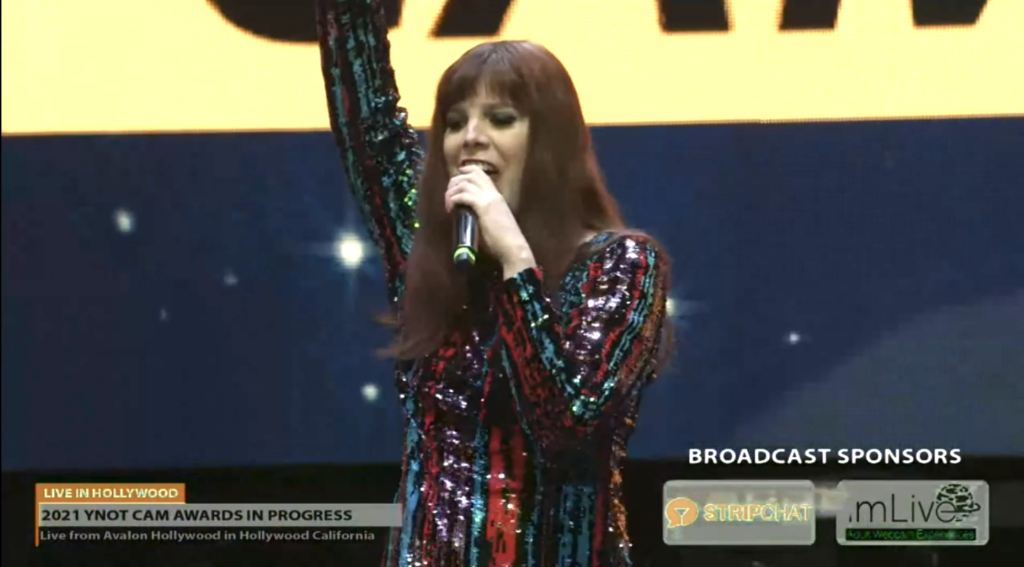 For Immediate Release 10/17/21
Hollywood, CA
Chelsea Poe takes home "Trans performer of the year award" at YNOT cam awards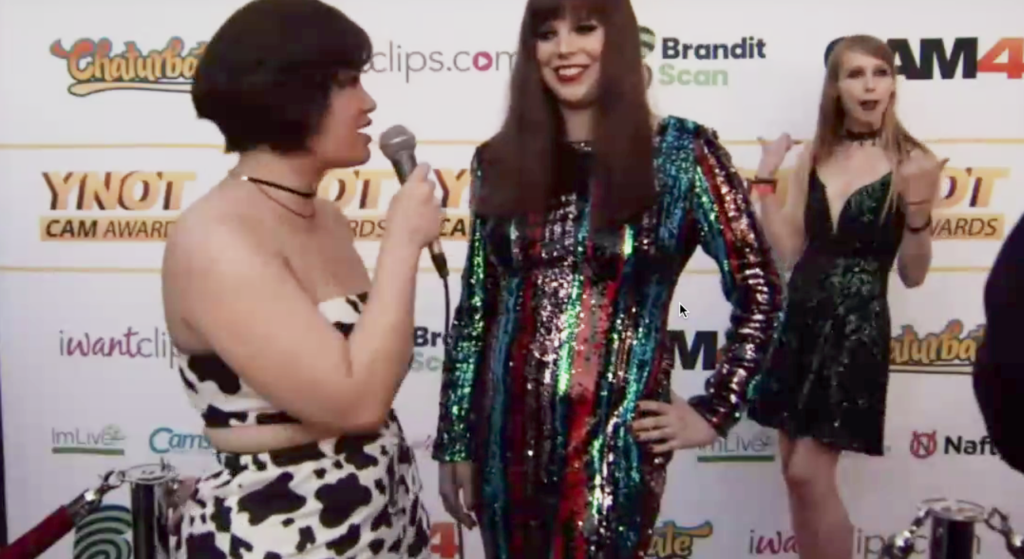 This week, queer porn star, film-maker, Trans 100 Recipient, and cam star Chelsea Poe has won the YNOT Performer of the Year Award in the trans category!
"It's been a longtime coming for Chelsea, a full time cammer who recently switched from Chaturbate to Streamate this year when she joined my webcam studio TreasureCams.com" says Bella Vendetta, who also directed the films Training of Poe and Perfect Pig with Chelsea as the lead submissive role.
Her acceptance speech posted online included thanks to @BellaVendetta @TheAQPC and @courtneytrouble, although she took to the stage and said "this is for the girls and the gays!" which was lively and brilliant in person.
"Chelsea brings an incredible amount of creativity, hard work, and professionalism to her camming work, it's part of what makes her such a well-rounded adult performer. She's got one of the best mindsets about porn I've ever seen. Her cam shows are clearly defined, sexy, unique, and fun," says Courtney Trouble, owner of TROUBLEfilms and long time collaborator with the recent first-time winner.
My actual acceptance speech @BellaVendetta @courtneytrouble @TheAQPC @courtneytrouble pic.twitter.com/82JDvcFYSb

— Chelsea Poe 🇳🇱 2021 YNOT Cam Awards Winner (@ChelseaPoe666) October 15, 2021
Join Chelsea's Amazing Trans Lesbian BDSM Member Site!
Buy Some Chelsea Poe Porn!