VIP Lounge Members Watch Now!
Buy The Clip and Keep Forever!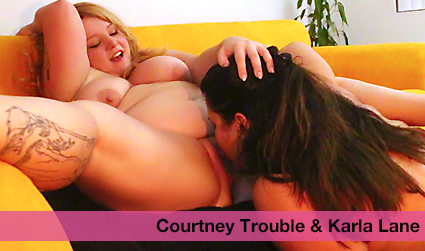 It's Karla Lane's birthday and Courtney Trouble's got the perfect gift: Some cake pops, a big strap on cock, playful slaps, and a sloppy wet pussy to eat up after she blows out her candles. Oh, and way more birthday spankings than she deserves, but what's a little extra for good luck?
Shot by April Flores
Not A Member of QueerPorn.TV? That's awful! Join us, now!!!
COURTNEY TROUBLE'S FAN CLUB GIVES YOU ACCESS TO QUEERPORN.TV PLUS A MEMBERSHIP TO INDIEPORNREVOLUTION.COM AND NEW FILMS AND SPECIAL RELEASES AS THEY COME!! OVER THREE UPDATES A WEEK!
TAKE TOUR AND SIGN UP!