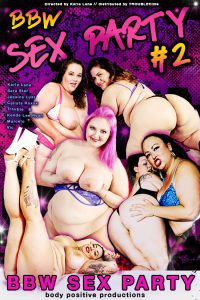 "Girls just wanna have fun takes on a whole new meaning in this movie," exclaims BBW Sex Party director Karla Lane. "BBW Sex Party 2 is the result of letting girls do what they want at a sex club… Each scene in the movie is unique nothing was scripted. I want to create something fun and exciting for the girls to explore. So many times in porn we're told to how many positions we need and the timeframe 'Five minutes missionary, five minutes reverse cowgirl.' I didn't want any of that. I wanted it to be whatever the girls were comfortable doing at that time to give a unique feel to the whole movie and experience."
The party is back on, with an all new cast of ambitious BBW babes and plus size porn performers getting together and having a wild sex party, with the hottest men they can find! Tonight we are in for a real treat, as director Karla Lane has invited Sara Star back to the party with her new submissive manwhore Marcelo, and Kendra Lee Ryan keeps pulling random guys into their orgies, like one lucky Vic. Calista Roxxx and Trouble can't leave the strip room, completely involved in a bratty slapping and spanking play session. Jessica Lust at some point wanders into the famous glory hole by herself to find some cock, and they all wake up still horny. and take turns making each other squirt and cum in an all-girl onsie and strap on orgy!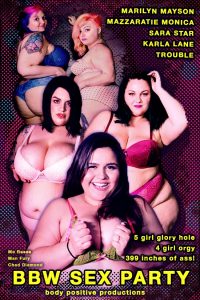 BBW Sex Party is a unique series directed by adult performer Karla Lane, who is collaborating with other performers to co-produce the content. The films are cooperatively owned by the performers of the film, orchestrated by producer and editor Courtney Trouble, who also appears in the first film as a breakout B/G blowjob performer. "Karla is bringing together exellect people, but the truth is these performers are ambition, glamorous, and dedicated to their community," says Trouble, who recognized the film potential of the content trade shoot day while it was happening. "I just looked around at how truly talented and professional everyone on set was, and saw how the scenes could play into each other and make something more as a while than just the individual scenes."
The individual scenes are owned and sold by each performer, and the film is collaboratively owned and sold by each performer on their own respective websites and platforms.
---
---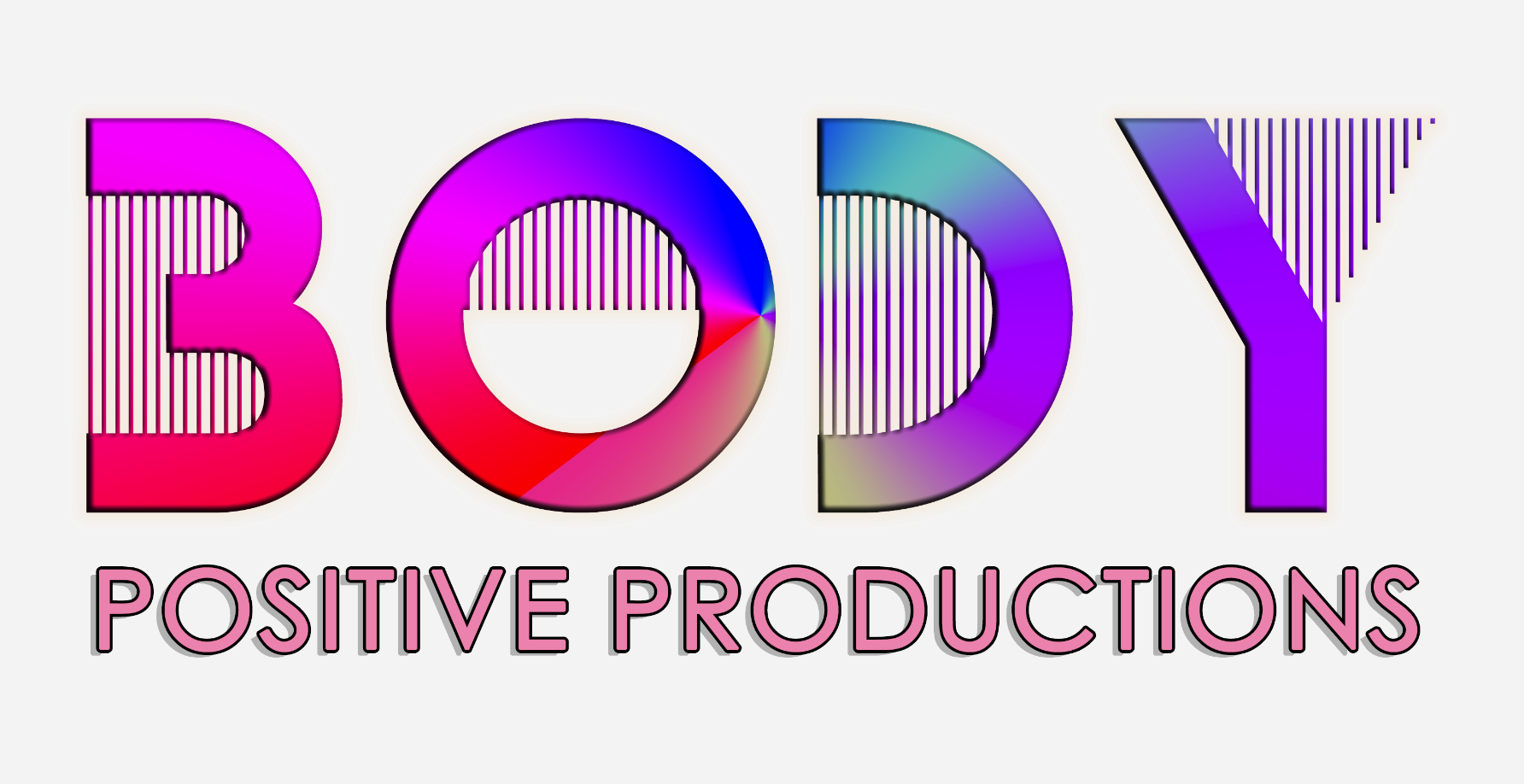 ---
For press inquiries please contact courtneytrouble@gmail.com or bookkarlalane@gmail.com