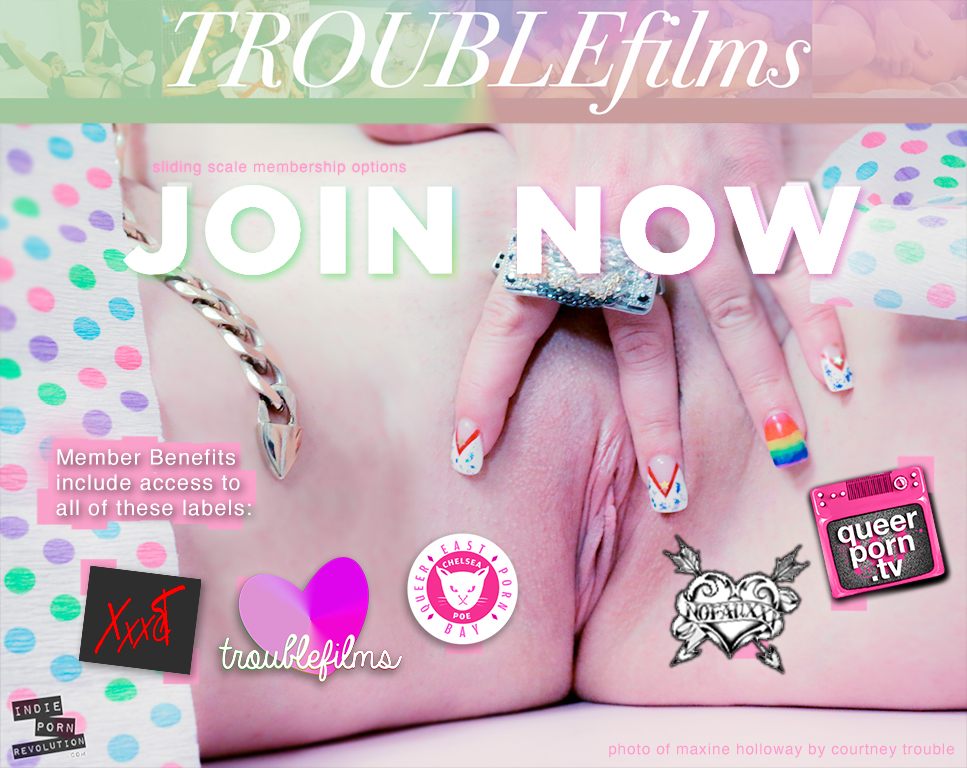 Don't Get Left Out of Another Incredible Update!

Join The TROUBLEfilms Fan Club
gets you full access to the entire TROUBLEfilms network, showcasing the best of trans porn, lesbian porn, plus size porn, and the expressive queer porn that put Courtney Trouble on the map as one of the industry's most innovative and influential porn directors and performers. One Password gets them all!


Click here to join TROUBLEfilms & start your subscription instantly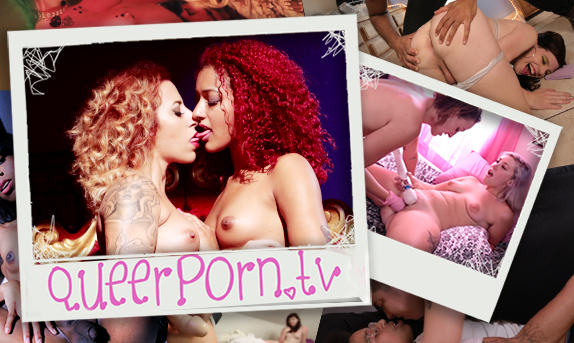 QueerPorn.TV // XXX Sex That's Everything But Straight!
Hardcore videos featuring uncensored queer sex straight from the depths of the perverted queer porn underground. This site features a wide variety of HD video content, including but not limited to lesbian sex, oral sex, anal sex, bdsm and kink, squirting, strap on sex, all from the hottest queer-identified porn stars and performers.

Indie Porn Revolution // the Alt Porn Classic that Began it All
What began as Courtney Trouble's erotic photography site NoFauxxx.Com in 2002 grew into one of the longest running, and certainly one of the most influential alt porn sites on the web today. The current incarnation of IPR boosts hundreds of models, countless galleries, and an extensive video archive from some of Courtney Trouble's best indie porn films and DIY model submissions.

Click here to join TROUBLEfilms & start your subscription instantly

2015-08-05