Tormenta Cósmica e Aló estão aproveitando uma tarde preguiçosa fazendo skincare e tomando banho de sol. O clima fica mais quente quando Tormenta empina a bunda e pede por uma longa sessão de spanking. Aló se excita ao domar a amante até o clímax.
Tormenta Cósmica and Aló are enjoying a lazy afternoon sunbathing and taking care of their precious skin. Things start to heat up when Tormenta places her ass up and asks for a long spanking session. Aló is thrilled to tame the lover to the climax.
This scene is available in full to all QueerPorn.TV and TROUBLEfilms.Com members.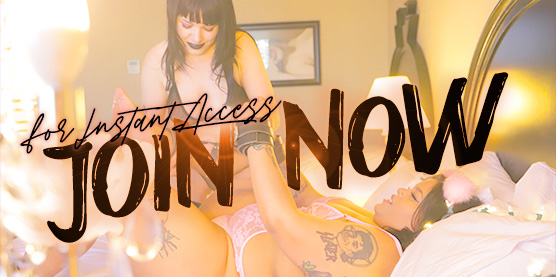 QueerPornTV Showcase Scenes are independently made queer porn curated by Courtney Trouble from all over the world for the QueerPornTV audience, focusing on pieces that resonate with our hardcore creative in-house collection and ever-curious fan base! EDIYPORN is today's Showcase Artist!