This queer porn classic was one of Courtney's first big collaborations, working with a script-writer friend and alt porn artist Eon McKai to create a rich and humerous "who done it" … where every one does it!
This full length film is now part of the member's only collection.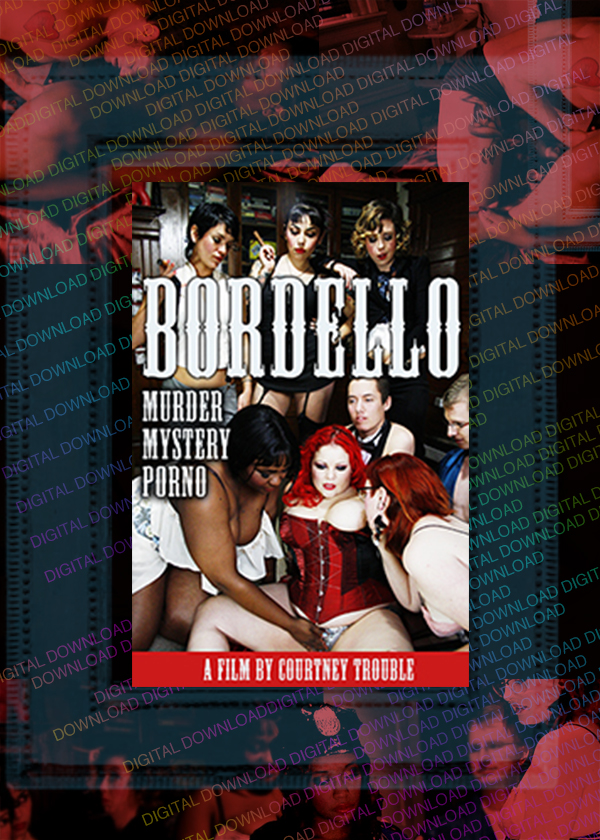 Bordello
Whodunit? They all "do it!" Full of funny one-liners, this carnal yet campy feature from award-winning director Courtney Trouble, with guest videographer and Alt Porn Guru Eon Mckai, is destined to be a cult classic.
Format: Download
Starring: April Flores, Billy Castro, Sarah Lee Sinful, Carson, Tina Horn, Sophia St. James, Jolene Parton, Vid Tuesday, and James Darling,
Soundtrack: Terrorbird, She Beast, & Broken Water