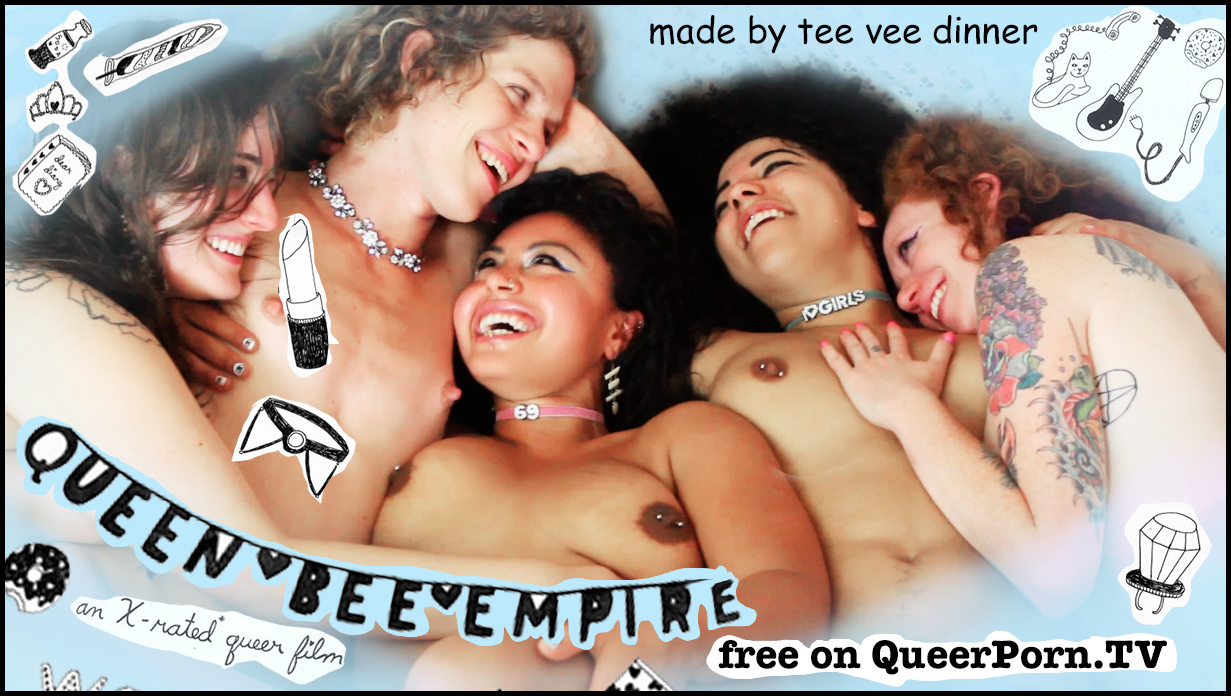 This raunchy and campy DIY film is about the sexcapades of friends Tracey, Stacey, Lacey, Kacey and Macey over 24 hours during a hot and sweaty summer. Nothing is kept secret, from pool parties, new crushes, solo j.o's, to sexual fantasies and diary entries.
QUEEN BEE EMPIRE
The sequel to Best Slumber Party Ever
Written and Directed by Tee Vee Dinner
www.queenbeeempire.com
BUY MERCH HERE
please enjoy this full HD presentation in full screen, with the lights down low. allow some time for film to download, it is formatted for web streaming, but it's 3.9 GB to ensure the highest quality.
About the Film Maker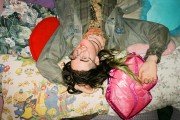 Tee Vee Dinner is a queer, self taught, underground punk filmmaker from Australia. He started making D.I.Y, no budget films a couple of years ago taking on the role of writer, director, producer, editor, cinematographer and art director while casting friends as actors. His films center around queer and/or femme characters, and are jam packed with pop culture references, 90s influences, his own personal aesthetic and are heavily influenced by teen films and subcultures. His films have screened around the world from international film festivals and cinemas to squatted warehouses and punk shows.
website: www.samuelshanahoy.com
blog: www.teeveedinner.tumblr.com
About the Cast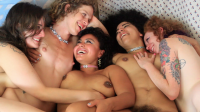 The cast and crew of Queen Bee Empire consists entirely of queers from a variety of different genders, sexualities and identities. The writer/directer worked one-on-one and in groups with the cast to write dialogue and create scenes based around the various different sexual fantasies, desires and interests that each individual wanted to share and perform on camera. Despite being a fictional story with fictional characters this film is a genuine depiction of pleasure, sexuality, kink and sexual autonomy.
"A couple of nights before filming, we had a cast meeting where we hung out and talked about everything we did and did not want to do with each other. This is one of my favorite memories from making the porn, not even the action shots, but that sweet blush filled night of giggles and possibility. It  set the mood for the filming, where we knew where each others lines were, and even better, where the hot spots were. I loved having this opportunity to explore intimacy with my good friends, and would do it again if given the chance." – Queenie (Stacey)
 Photo Gallery
Full Credits
Written, Directed, Edited, Filmed and Art Directed by Samuel Shanahoy
Boom and Audio Recording by M.m.H
Staring:
Queenie as Stacey
Mickey as Tracey
Ivy Darling as Lacey
My Little Pony as Kacey
Southern Cumfort as Macey
Bruce as Randy
Featuring music by Dick Binge, Kt Spit, Dogjaw, Hard Bitch, Aye Nako and more.