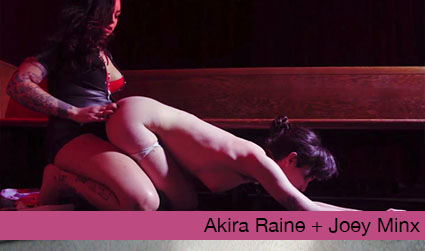 Genderqueer porn prince Joey Minx gets witchy in their bedroom and casts a tarot spell to possess the dirty mind and body of a horny alter boy who is setting out to seduce his favorite nun, Sister Akira Raine. This scene is the final part of the Wet Dreams series by Courtney Trouble exploring genderqueer fantasies, role play, and artistic narrative adult cinema. Included in the full length film Ban This Sick Filth, this film contains religious themes, age play, wax dripping, and BDSM – all censored in adult in some parts of our modern world despite their important role in queer sex. 
Shot by Courtney Trouble and CocoPop
VIP Members: Watch This Now!   \   Not a member yet? Get Instant Access!

Want access to more? get twice as much queer porn when you use your login at QueerPorn.TV over at IndiePornRevolution.Com, when you're a Courtney Trouble Fan Club Member!