How do you enter the circle?
In perfect love, and perfect trust.
The Circle starring Artemis Moon, Robin Mae, Charlie and Milo is a true homage to The Craft, a 90's cult classic where four witches get a little too close. In this version, the witches smoke weed and masturbate like they're possessed – I think we like this version better? You be the judge!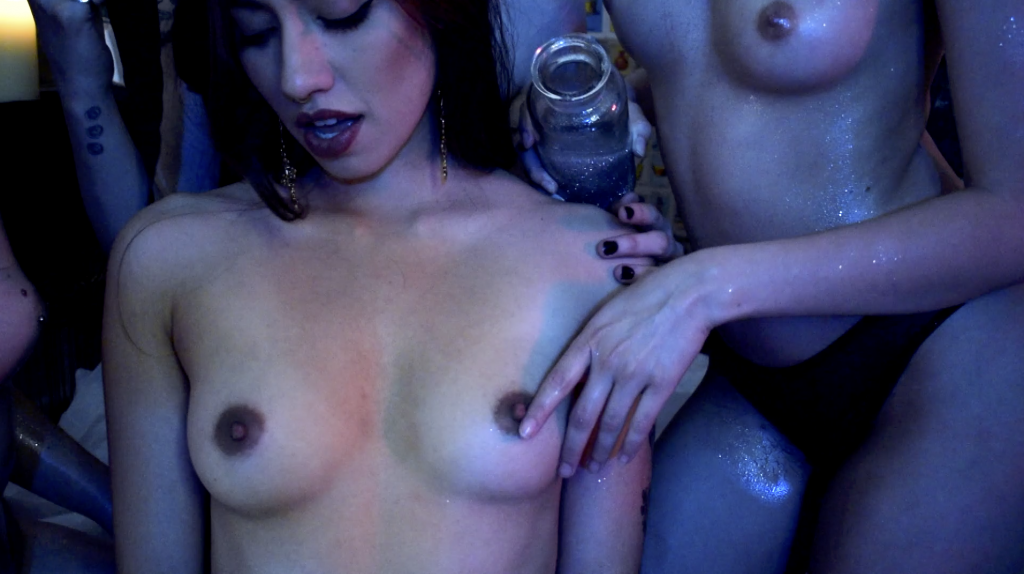 The four young witches cast a circle and light a joint. High and inspired, they levitate Robin during 'light as a feather, stiff as a board' and she feels someone – or something, touching her. After that, Charlie initiates the other witches and they take turns writhing in the middle with a vibrator. The evening turns into a wicked orgy, everyone anointed in glitter and cum. Spectacular editing, music, lighting, acting, and some real magic makes this a very special Halloween at QPTV indeed.
Part of Charlie Bee's Film Club!
Screenplay and editing by Charlie Bee
VIP Members: Watch Now!