Watch In the VIP Lounge
Not a VIP Lounge Member? Join Today!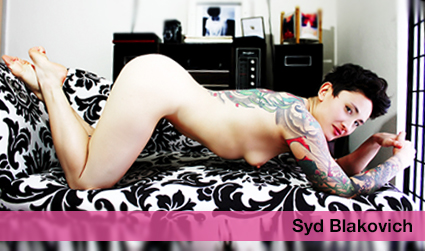 Syd Blakovich, the original queer porn superstar, finally makes her way to QueerPorn.TV. She needs no introduction, nor does she need a co-star. This intimate solo masturbation scene shot on QPTV's new Canon 7D is our VALENTINE: you'll be seeing red.
Shot by Courtney Trouble
Length: 14 minutes
Note from the makers: We want to post a trigger warning for those of you who may be squeamish against blood. The blood in this video is from menstruation and is included in this short film for artistic and authenticity's sake. No Syds were harmed in the making of this film. Thank you.