Part One Trailer:
Part Two Trailer:
VIP Members: Watch This Now! \ Not a member yet? Get Instant Access!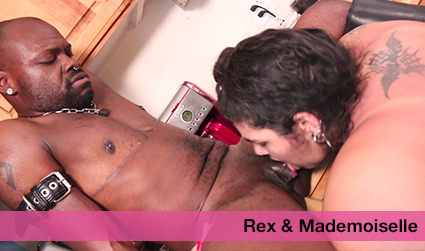 This story of domestic BDSM bliss is not so far from the truth for these real life lovers, but on screen they make this special connection immortal with cuffs, kissing, and two of the best blow jobs we've ever seen. And that's only in the first 10 minutes of Part One… In Part Two, Rex gets a solid beat down from two of his favorite BDSM toys before his Ma'am fucks him hard with her handsand in Part Three, this epic love story ends with Rex's fist and cock pulling countless room-shaking orgasms out of Mademoiselle's gorgeous body!

Want access to more? get twice as much queer porn when you use your login at QueerPorn.TV over at IndiePornRevolution.Com, when you're a Courtney Trouble Fan Club Member!