Already A member? Click Here to Watch this full scene!
Not a Member? That's OK – become one now!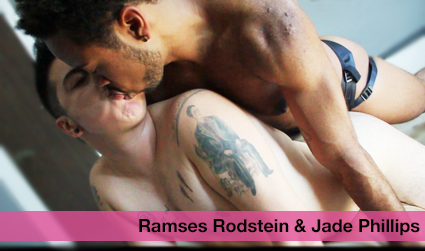 In this scene, two trans men of color take rough sex to a whole new level. Sure, they're hard for each other, and hard ON each other, but they're also doing things (like somersaults, handstands, and lifts) are are rough for most of us civilians to do, even if we aren't fucking! Jade is a yoga guru teaching sweet Ramses how to hold a pose – with a dick in his hole!