---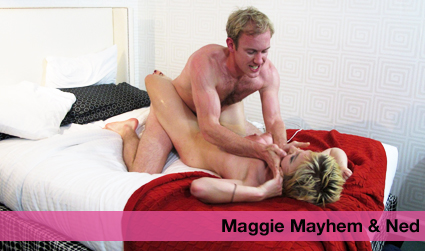 Where rough kinky sex and passionate romance intersect,
Maggie Mayhem
and
Ned
hold court. In our longest-yet scene,
raking in at 36 minutes of hardcore, ultra-realistic action!
This fluid-bonded couple (hence, no condoms or barriers) brazenly show off their intimate sex life, slapping, dirty talking, and furiously fucking their way to orgasms. Just when you thought "couples porn" was for newcomers and softies, Maggie and Ned come along to show you that love isn't always polite!
Run Time: 36.10
---