---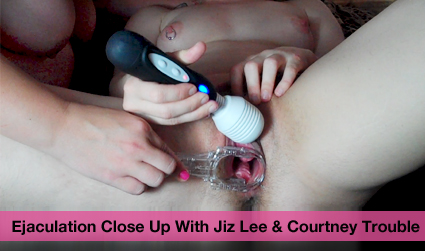 The final conclusion of Jiz Lee and Courtney Trouble's epic gush-fest is a piece of feminist history: A close up, shot in HD, record of some one having multiple clitoral and vaginal orgasms and ejaculating, with a speculum so you can see everything, inside and out.
This video marks a queer porn first, and maybe a porn first all together; Brought to you by QueerPorn.TV, performers Jiz Lee and Courtney Trouble, camerababes Tina Horn and Drew Deveaux, and financial backers for the scene, Smitten Kitten.
Length: 12 glorious minutes.