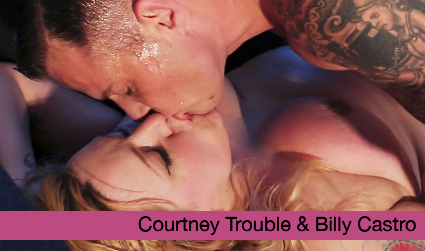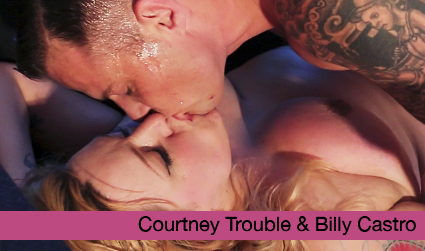 Hunky body-builder Billy Castro goes to town on Courtney's luscious tits, mouth, and pussy with his gigantic cock. Courtney looks at her absolute most beautiful in this Brooklyn-shot scene, and screams hard when they cum all over Billy's cock and fist. Want more scenes like this? Check out Courtney Trouble Fan Club #1, where this scene comes from!
VIP Members: Watch This Now!   \   Not a member yet? Get Instant Access!

Want access to more? get twice as much queer porn when you use your login at QueerPorn.TV over at IndiePornRevolution.Com, when you're a Courtney Trouble Fan Club Member!