VIP Lounge Members, Watch Now!
---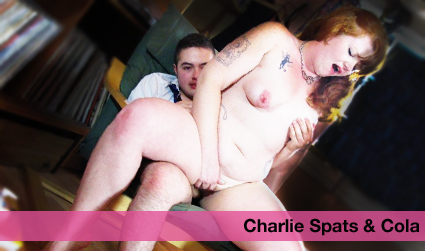 Study Up, QueerPornTV fans – our scrumptious, southern femme Cola wouldn't want you to be late for class. In this scene, Charlie Spats is forced to read existentialist literature at the top of his lungs, while Cola spanks him, slaps him, and figer fucks his tight ass! He even gets a good lesson in cock sucking, while slurping down Cola's bright purple strap on. His rewards for finishing his homework is a nice, long, hard ride from Cola, and she happily comes all over his cock multiple times!
This scene explores the queerness between a trans man and a cis woman, non-normative fag identities, and how impact play can be incorporated into sex as foreplay!
Stay tuned for part two of this scene, where Cola, satisfied by her multiple orgasms, helps Charlie get off by using her fingers in his fronthole while he uses a Hitachi on his cock!
Length: 15.22