Interested in hanging out with us? We have launched not only a Forum (go, post a flyer for your cool thing!) but today we opened up a "Queer Porn" server on Discord! We are in there right now, chilling and chatting.
Here's our server!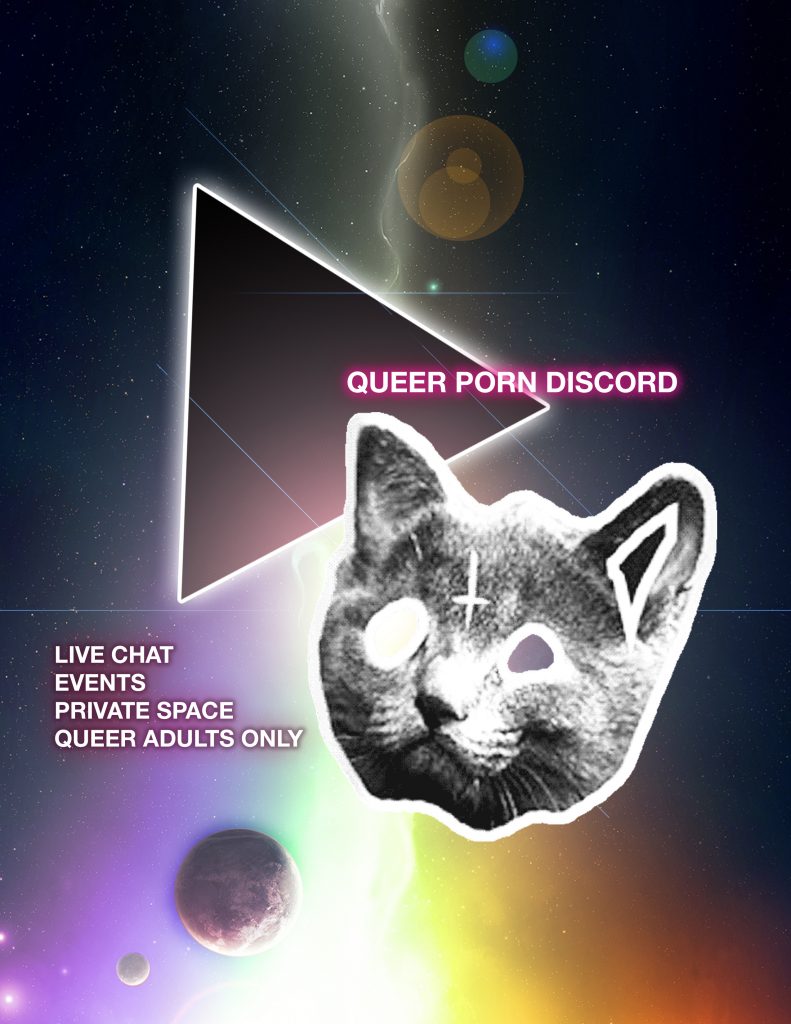 Queer Porn Performers please note, we made a separate private chat room just for us! Message us on Discord for the invite.
We hope you'll join us and return whenever you're needed or wanting a little queer porn community in your life.
Plus, it is adult friendly!