VIP Lounge Members, Watch Now!
---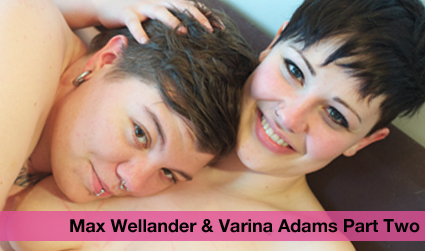 In part two of one of QPTV's most romantic scenes, longtime lovers
Max
and
Varina
continue to passionately enjoy each other's bodies. We know you'll enjoy this peek into their sex lives as much as they enjoyed showing it off. After submitting to Part One's knife play, Varina turns the tables and takes Max's porn virginity, hand-fucking her until Max is shuddering, screaming, and collapsing into her arms.
Music by
Pine
---